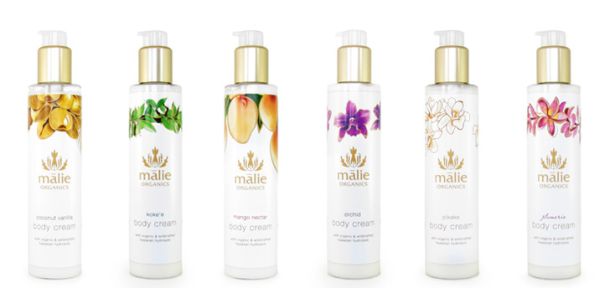 The first thing I did when I arrived in Hawaii was find the best beauty products. Why bring home to paradise? Plus, it's good to always be switching up your beauty routine, so I waited until I got here to pamper myself with some local options. Malie Organics is snob luxury at its best. Made from the finest organic Hawaiian ingredients (think tropical flowers and moisturizing oils), these collections are decadent yet simple. The extensive line has everything from body wash to candles to room diffusers, but it's the body cream I fell in love with. The smell of the islands is infused in whichever scent you chose, and with the body cream, you get the fragrance along with hydration. Sure, it's humid here, but that doesn't change the fact that after a day of being blown (even if it is ever-so-gently) by the constant trade winds, you need a luscious body cream to recover. These silky balms contain therapeutic botanicals and oils (including coconut oil and aloe) – a much-needed relief if you overstayed your welcome under the sun.
Best of all, I get to take Hawaii home with me! My favorite aroma is pikake, a type of Jasmine often used in leis here on the island. Pikake means peacock, but this flower is all white. Its name comes from Princess Ka'iulani, who loved both peacocks and this aromatic, floral flower. My other favorite scent is mango. It's not as overwhelmingly sweet as it sounds, and it reminds me of the best tasting mangoes I've ever had!
These body creams ($32.50 each), as well as other beauty products, are available at Malie Organics.