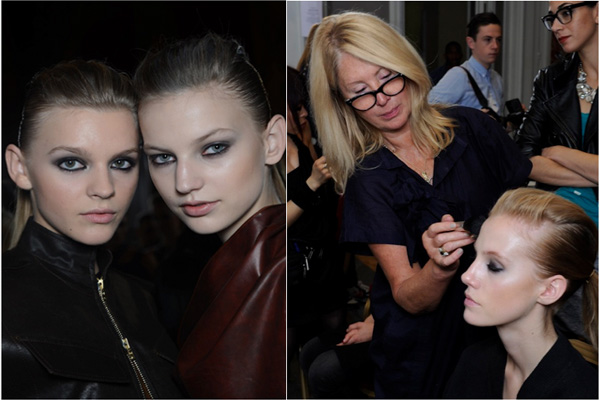 What a way to make an entrance: NARS' inauguration to Paris Fashion Week was at ever-chic Roland Mouret, where lead makeup artist, Val Garland, created a look focused on intense, dark eyes and lovely, luminous skin.
The designer inspiration was described as: "The attitude of model-turned-singer Leslie Winer meets the fresh-faced look of Princess Stéphanie of Monaco." So she's a bad girl, but she is still healthy, glowy, and well-groomed (much like the Roland girl all the time!). Or as Val put it, she is "a reckless rebel, which you can see in the eyes, but she still has an impeccably fresh look to her skin," said Garland. "Like the girls Herb Ritts would photograph – very sporty."
Here's what you need to recreate the refined bad-girl look for yourself: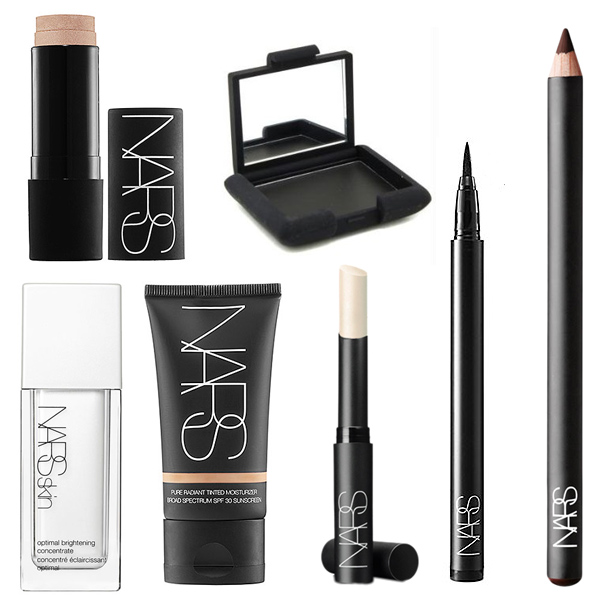 Skin:
1. NARSskin Optimal Brightening Concentrate
At Nordstrom for $72
Face:
2. Pure Radiant Tinted Moisturizer SPF30
At Sephora for $42.
3. The Multiple in Copacabana
At Sephora for $39.
Plus: Radiant Creamy Concealer and Light Reflecting Setting Powder
(Both available in Spring 2013.)
Eyes:
4. Zardoz Single Cream Eyeshadow

On Amazon for $24.
5. Mambo Eyeliner Pencil
At Barneys New York for $22.
6. Carpates Eyeliner Stylo
At Sephora for $27.
Lips
7. Bianca Pure Sheer SPF Lip Treatment
At Barneys New York for $25.