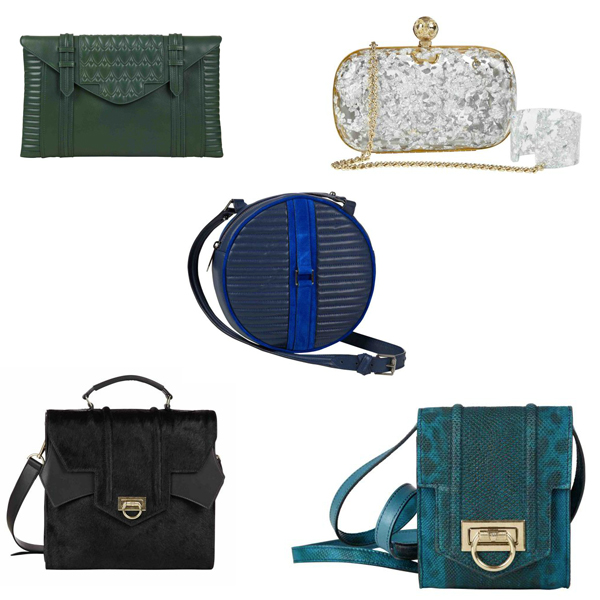 It is so impressive how much Reece Hudson has expanded their line in merely a few years. Founded by Reece Solomon and Max Stein in just 2009, the duo came with the aim to blend street and luxury. Done, natch! From a few clutches to a full line-up, the Fall '12 collection pairs you with a piece for every occasion. Not only does Reece play with new shapes (perfectly round bags being my favorite!), the team also toys with texture, via autumnal calf-hair. A motorcycle-inspired envelope clutch for tough meets chic; origami-style and ring-hardware details look so original together; a mini-bag in punchy exotic teal; and most enchanting, a bewitching  icy-lace clutch chained to a matching cuff: there is literally something for everyone!
The No. 13 Convertible ($825) and No. 16 Mini Day bag ($495) are available at Kirna Zabête.
Inquire at Reece Hudson for other purchasing information.