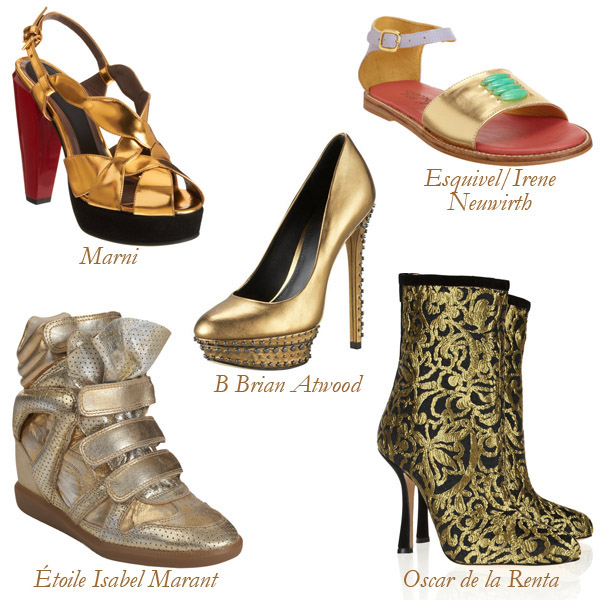 Gold is so often treated like something that should be saved for a formal look. But ShoeSnob found gold shoes for every occasion with her Top 5 Essential Gold Shoes.
BeautySnob is giving away a Burberry Beauty basket with a $100 Nordstrom gift card!
Miroslava is my new personal favorite. She's giving street style veterans like Anna a run for her money. If you don't know who Miroslava Duma is, it's highly recommended you research her, as she is everywhere.
W really rolled out the red carpet for this month's cover(s) W reaching for the stars? It's November issues cover features some of Hollywood's finest.
Baby Dior is one of the most beautiful lines for tots. TotSnob has found the perfect outfit for Little Miss Dior.
Target x Neiman Marcus Holiday Collection images released. So much great stuff! Kind of need that Thom Browne blazer, those super comfy looking Derek Lam slippers, and that Crangi trinket box. Hope you have those holiday wishlists ready as the Target + Neiman Marcus collaboration images have been released?
Isabel Marant's Spring 2013 collection is finally available! This really might be her best collection yet. At CoutureSnob.
CC is the new BB. Just when you thought that BB would be the last cream you'd use, now you have a new contender in CC.
Not the chains and leather that you'd expect, but these Maria Rudman bracelets are intricate beauties. At JewelSnob.
Iris Apfel on the cover of this month's Dazed & Confused wearing Comme des Garcons. How cool! The coolest grandmother around covers one of the coolest magazines in one of the coolest labels.