Congrats to Judi C. of Hixson, TN – winner of the Borrow Baby Couture giveaway!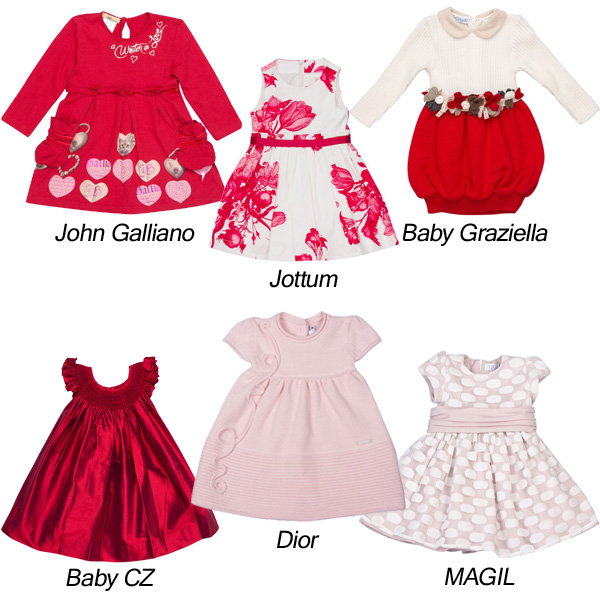 John Galliano, Dior, Chloé, Versace, and Stella McCartney are not designers that are in your tot's vocabulary, let alone her closet. Until now! Borrow Baby Couture is a new way to lavishly adorn your precious tots without paying retail. By renting pieces, your tot can be dolled up in brand new (never worn!) couture. If you think about it, buying clothes for your kiddies is essentially already like renting them. They grow out of them so quickly! Then, you're stuck with guilt and a bin full of amazing dresses that cost hundreds, if not thousands of dollars with no purpose left other than being passed down.
But what's even better than renting? Getting them for free! Borrow Baby Couture is giving away six weeklong rentals to one lucky winner. You can use them all at once, but I would rather space them out for special occasions, like family photos or weddings. The value is worth up to $800 (depending on rental items). Weeklong rentals give you multiple wears, and for special occasion dresses, that's probably all you get out of the ones you buy anyway.
There's no time limit for when you have to finish borrowing your six pieces, and the only costs you'll need to cover are shipping (about $6 for both ways). The giveaway ends on November 30th at 11:59 EST. We'll select one winner via a random computer drawing. To enter, click here and simply enter your e-mail in our secure server and we will never share this info without notifying you!