Have ya'll watched Nashville yet? If you haven't seen this delicious musical drama about an aging country music star, you must start tuning in asap! The brilliant Connie Britton plays Rayna James, the reigning queen of country music, whose star is fading in the light of newcomer and teen sensation Juliette Barnes (played by the luminous Hayden Panettiere – you're supposed to hate her, but I just want to mother her). Written by Callie Khouri (award-winning writer of Thelma & Louise), the ABC show is emotional and probably the most entertaining drama I've seen in years! The music is also really good (the actors all sing). I never thought I would like country music, but these songs are like poetry! I'm so obsessed with Rayna that I've started mentioning her in conversations with real-life friends. So it makes perfect sense that I'd pick five essential bags for my imaginary new best friend!
For the Queen of country's daily jeans and t-shirt uniform, a rock and roll tote from McQueen.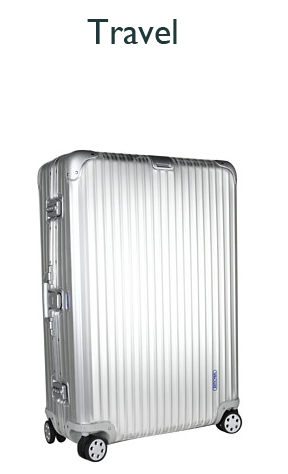 Rayna travels in a luxe tour bus (complete with a master suite bedroom) and needs at least half a dozen of Rimowa's Topas suitcases
for all of her tour clothes.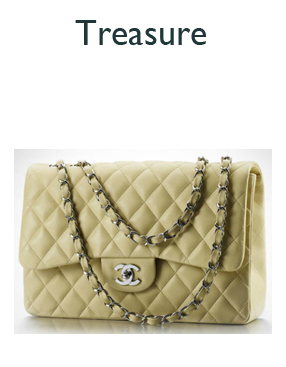 A classic Chanel bag for a legendary singer. The perfect power bag for meetings with the record label.
Rayna's quite conservative when she's off the stage, but a country music goddess needs beaded Fendi fringe in her life!
Now that her husband is running for Mayor of Nashville, she has to attend fundraisers at the "Country Club." A neutral clutch from YSL
for her proper dresses that still has plenty of personality.