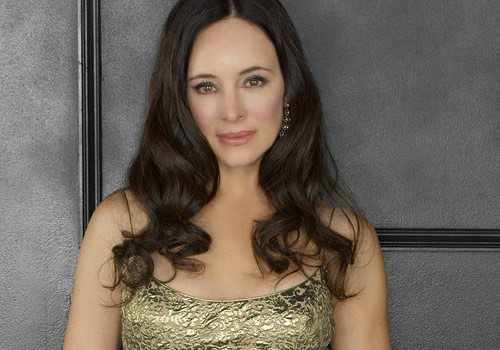 Victoria Grayson is the villainess of the decade! She came back from the dead – that's impressive (and thank God – she's my favorite love to hate character!). On the absolutely addictive Revenge, Madeleine Stowe plays the Queen of the Hamptons to terrifying perfection. Even through the screen, her snarl gives me goose bumps. In spite of all her dirty work, Victoria looks gorgeous and well-dressed 100% of the time. You'd think at a place as relaxing as the Hamptons, a girl might let her hair down every once in a while, but she's always dressed to kill. The matron of a supposed billionaire dynasty, she loves sheaths and classic bags, a mainstay style that will be helpful as her family's fortune continues to diminish. Here are my bag choices for the mistress of evil-
Tote – Valextra Babila Bag:
For summers in the Hamptons, totes are essential for getting around the sandy dunes with your basics. While Victoria's gun, stolen files, and passport (plus a large wad of cash, of course!) are unusual essentials, she'll need tons of room to keep them hidden. At Barneys New York for $2,190.
Travel – Mark Cross Small Grace Trunk Bag:
The last time Victoria got on a plane, it blew up. So she'll probably be resorting to travelling in chauffeured cars for a while, but no matter the method, she'll need a trunk to stash her old love letters in.
At Barneys New York for $1,695.
Treasure – Ralph Lauren Collection Crocodile Ricky Bag:
Only crocodile will do for the mistress of evil. And what's more Hamptons than Ralph? The black vintage-inspired bag is just the kind of sleek sophistication you'd expect her to take from polo match to crime scene.
At Ralph Lauren for $22,500.
Trendy – Chanel Classic Flap Bag in Tweed with Embroidered Mirrors:
Victoria only does trendy if it's Chanel. This sandy tweed looks like a beachy homage to Victoria's Hamptons home.
Pre-order at Chanel for $6,800.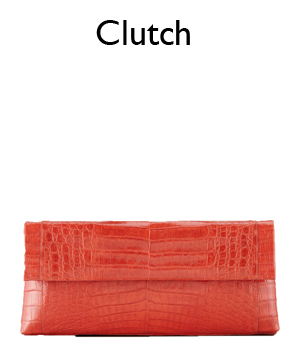 Clutch – Nancy Gonzalez Crocodile Flap Clutch Bag:
Maybe Victoria wouldn't have chosen orange but it's a bright, happy color, and she needs a little of that right about now! Perfect for all of her galas. At Neiman Marcus for $1,300.