If the word "vest" makes you think of valets and Annie Hall, early-nineties swag and menswear chic, forget everything you know. Because I don't think the word does this number justice. If FBI stripper were an occupation, then Sergio Rossi's vest
would be the main attraction of her uniform (and not just because it probably wouldn't consist of much else).
We know the designer has an expert way with leather and python shoes, but who's looking at your feet when you're wearing this small yet highly potent accessory? Touches of whipstitching make for the final details of skins and lacing (with the laces dangling in suggestive positions). This piece is so hot, you must wear it sparingly – and around only your favorite VIPs. Be careful if you're not willing to put out. This kind of teasing can cause serious injury! On Luisa via Roma for $2,015.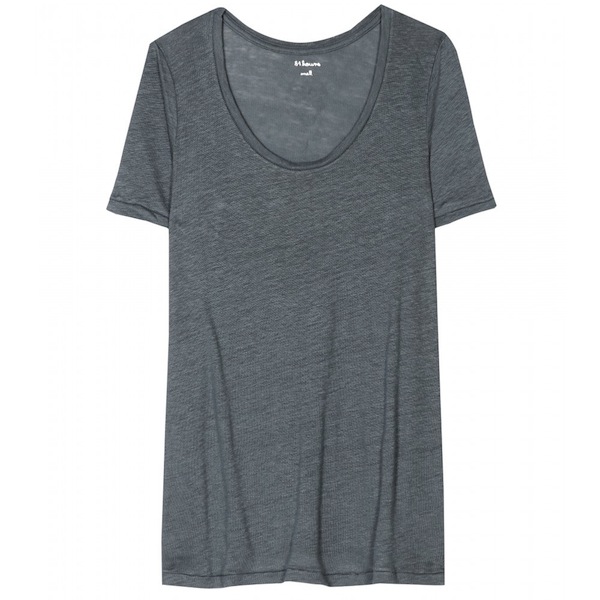 Pair with: I don't know if you could ever call this vest super-wearable, but you can dress it down with the right T-shirt. Like this breezy gray linen tee by 81 Hours.
On MyTheresa for $106.