Designer Deborah Sawaf is as deeply chic and refined as the suave bags she creates for her line, Thalé Blanc. The Bombay native is no stranger to the fashion industry, and her eye for beauty knows no bounds. Prior to launching her collection, Deborah designed textiles for the likes of Valentino embroideries, as well as Gianfranco Ferré and Roberto Cavalli. However, jewelry was her first love – and you can see the passion in the details, especially in the clustered bedazzlement of the Maharaja Talia evening clutch ($1,580).
Move over, cougar, your day is over. Deborah will be the first to announce with a purr, there's a new feline in town: the cheetah! The Royale Safari Adrianne clutch ( above $1,815) brings a new dimension to our love for animal instincts. The black-on-black edition is my favorite; there is something sinister yet hugely appealing about its sense of mystery! From tempting pythons to Lucite boxes boasting pearls inlaid with gold, glamour is omnipresent here. Even Thalé Blanc's Napa skins are extra-luscious, as seen in the Mystic Lagoon collection; the Audrey bag's ($1,295) scalloped edges bring something fresh to the table. And the lizard-embossed Margaux day bag ($1,295) reveals a cheetah print that isn't immediately discernible to the naked eye at first. High-octane gorgeousness with a subtle disposition: the entire collection is timeless yet thoroughly modern.


Love this lucite clutch with inlaid pearls.
Jewel clasp makes this a beautiful piece to display!
Gorgeous metallic python skin with signature Cheetah motif.
 Deborah loves Art nouveau/Art Deco period as much as I do! The new shape for Spring 2013 has a strong early 1900 influence.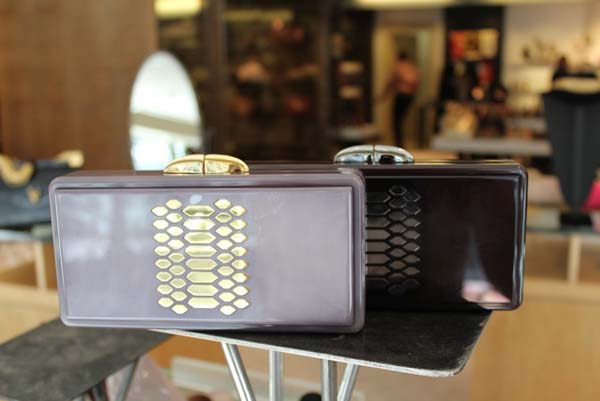 My second favorite in the collection- Art Deco box clutches made of lucite layered over metal. Chic!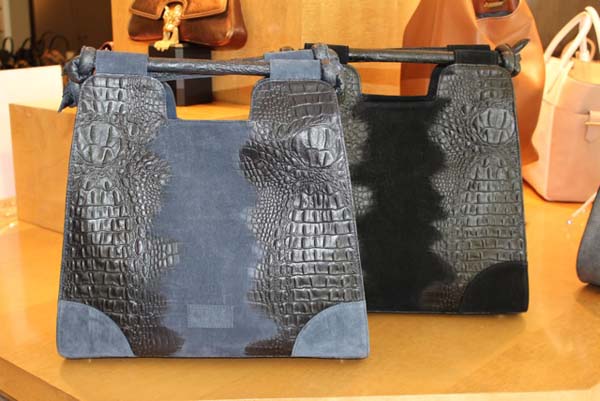 This bag is so interesting, the embossed croc skin is brushed to suede perfection in the center. Providing contrast in texture.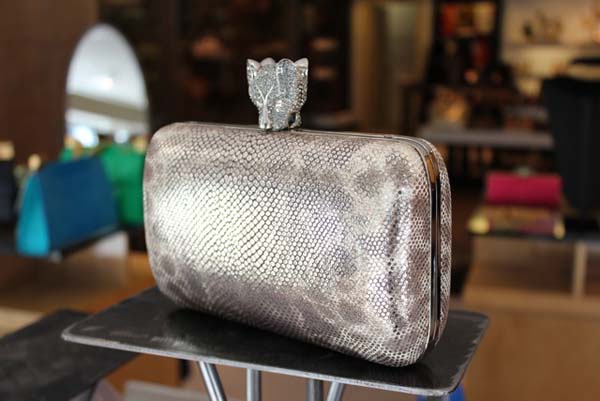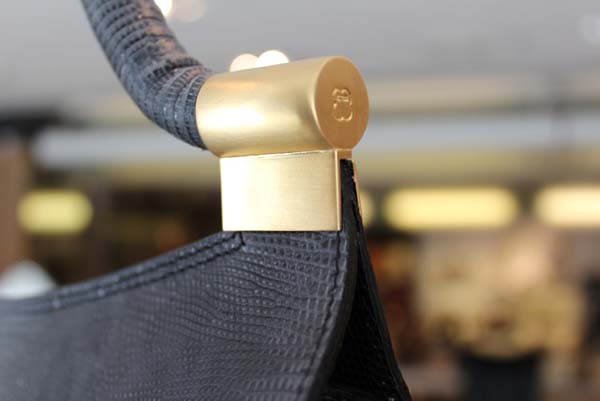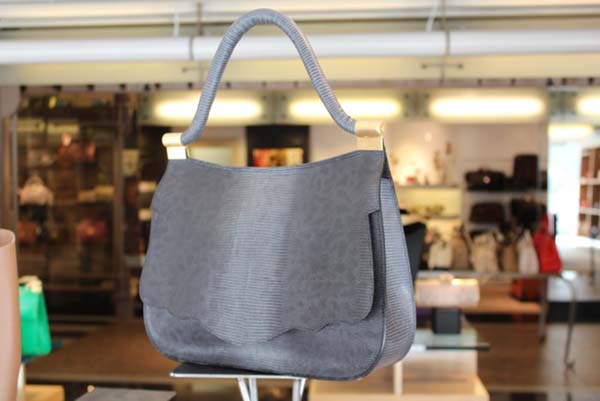 The Audrey day bag with feminine scalloped front flap. Look closer and you'll see the cheetah print.
This post is also available in: Chinese (Simplified) Chinese (Traditional)