Congrats to Shalida Ann D. of Cleveland, OH – winner of the Zink Steamship Bag!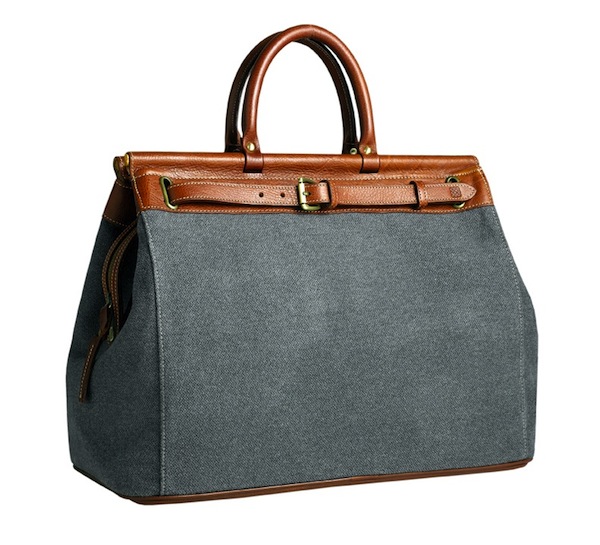 We are so thrilled to be giving away Zink's small steamship bag! Founded in 2009, Zink (named after the founder's grandfather, an award-winning weaver from Nantucket) is a company with strong New England roots and a dedication to the highest quality of materials (all of their products are lined in Italian canvas). This doctor's bag-style top handle trimmed in warm saddle leather was inspired by the simplicity of travel bags – the stylishly structured steamship even comes with a detachable cross body strap to help with your daily commute! The retail value is $475. All you need to do to enter is like the Bag Snob and Zink Facebook Pages. This contest will end on December 10th, when the winner will be chosen by a random computer drawing.
Thank you to Zink for sponsoring this exciting giveaway! They just had their store's grand opening in Austin, so if you live in the area, be sure to check it out.
Good luck to everyone entering!