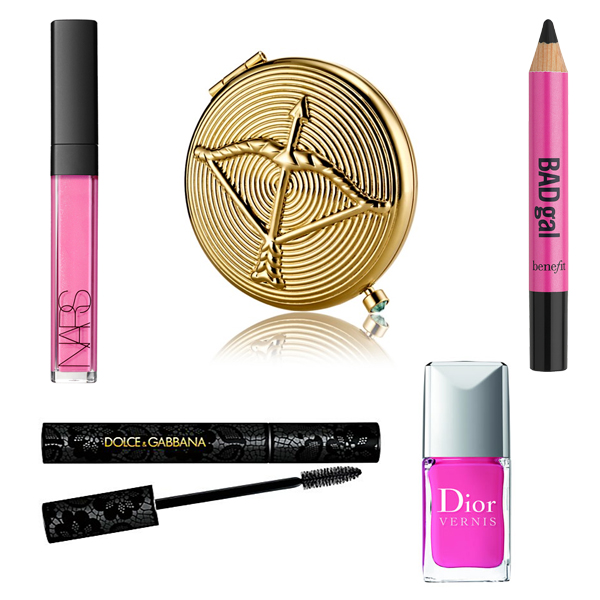 I love holiday shopping for the teens in my family! When you're young and beginning to experiment with beauty, it's the most fun. Bright colors and high shine glosses are king. Teens aren't as concerned yet with preventative beauty like moisturizers or eye creams, and although it's great to encourage that foresight, what they'll thank you for the most is the fun stuff!
Nars Larger than Life Lip Gloss: Women of all ages love lip gloss, but teens have had the market cornered for years. The Larger than Life collection gives vibrant color and lip-smacking shine!
At Barneys New York for $26.
Estée Lauder Zodiac Compact: A compact with her zodiac sign – useful for freshening up (and comes with a powder refill) but with a personal touch!
At Bloomingdales for $70.
BADGal Kohl Pencil: Yes, there's a newer waterproof version of the BADGal, but there's something about the original that's always better – in this case, it's the chunky pencil that creates the perfect smoky eye.
At Benefit for $20.
Dolce & Gabbana Intenseyes Black Intensity Mascara: For teens, presentation is key. This D&G mascara will not only make their eyes pop, but the black lace patterning on the tube will glam up their makeup case.
Exclusively at Saks Fifth Avenue for $31.
Dior Nail Vernis Pink Kimono: Your teen years are all about testing out what you like – textures, scents, and most of all, colors! And what girly girl doesn't love hot pink?
At Neiman Marcus for $23.