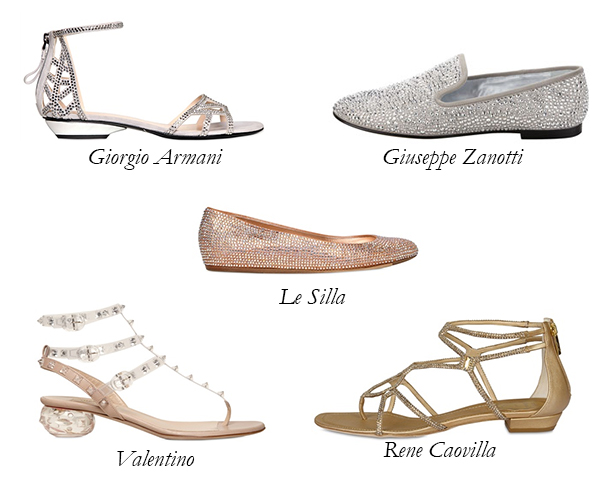 Don't be caught on a long night (and I mean looooooong night) on Florence's cobblestone-paved streets in Lanvin stilettos. No matter how fab, I started to hate my shoes when I felt imprisoned and hobbled by them. Around 2 a.m. (and my night started at 7), we ended up at a club where I had to sit on a barstool watching everyone around me have fun. Then there was a turning point – a guy came over to marvel at my heels, so I offered to trade them for his sneakers. We were both excited (did I mention this was a gay club?). I ran off liberated, dancing around, while he showed off his fancy new footwear to jealous friends. It only occurred to me for about a second that I had traded $1,200 shoes for old sneakers because at that moment it was not at all important to me. But half an hour later, the guy came frantically searching for me, grabbed my shoulders, and with the most serious and desperate look screamed at me, "Give me my shoes back! My feet are killing me!!" Moral of the story: wear comfy evening flats if you're planning a long night in a city paved for sensible shoes.
Giuseppe Zanotti Strass Smoking Loafer: Cinderella slippers without the heel (maybe she wouldn't have left one behind if they had been wearing flats – but then I guess she wouldn't have married her prince, and there would be no story!). At Bergdorf Goodman for $1,350.
Giorgio Armani 20MM Swarovski Crystals on Suede Flats: This delicate and uber-feminine shoe would be perfect to pair with a long, flowy maxi dress – but only if it's short enough to show these off! On Luisa via Roma for $917.
Le Silla 10MM Laminated Calf Swarovski Flats: The Swarovskis on this shoe add the sense of drama you lose when you ditch the heel. Pre-order on Luisa via Roma for $843.
Rene Caovilla 20MM Swarovski & Shiny Suede Cage Flats: You can just picture these on a Roman goddess – with the long white dress, laurels, and all! On Luisa via Roma for $1,218.
Valentino 10MM Naked Rockstud Flats: A jelly flat for grown-ups with an itty-bitty plexi heel that'll grab attention not for its size, but for its curious shape and clear rockstuds. On Luisa via Roma for $1,096.