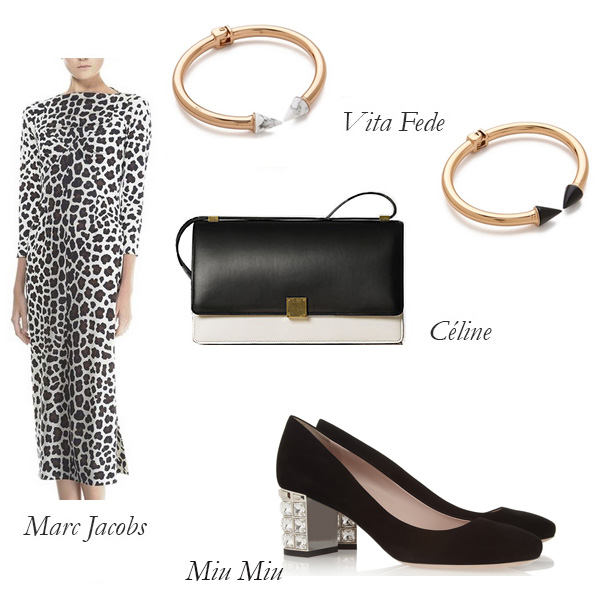 I am so sick of looking at Fall's sale items! One of my New Year's resolutions is to avoid caving into high-street goods and to spend more on quality things. Investment pieces I can wear over and over, without tiring of them. Long-lasting loves like the Céline Casebag. The contrasting panels are subtle, and with clean lines and structure, it's as classic as a bag comes. Then I'll shake it up with a few other new additions, like Marc Jacob's must-have, sixties-inspired boatneck dress for a blast of print, Vita Fede's addictive, stone-accented Mini Titan bracelets, and Miu Miu's crystal-heeled suede pumps for a retro finish.
But I'm not stopping there: I want to stock up on Céline! For Spring 2013, whether it's the slick Case, tri-colored Diamond, leopard-print Side Lock, or slouchy All Soft, Céline has captured my attention (yet again). And it looks like it's going to hold it through the new season.
Marc Jacobs dress, available for pre-order at Marc Jacobs for $1,500 (expected to ship by January 28th). Vita Fede bracelets, on Shopbop.com
for $375. Miu Miu pumps, on Net-a-Porter
for $895.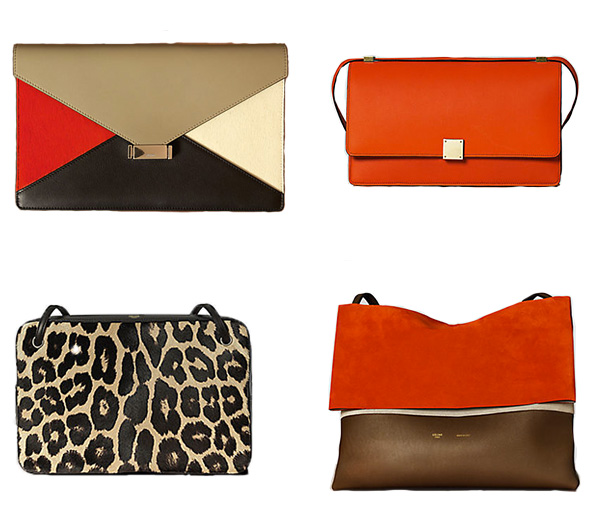 This post is also available in: Chinese (Simplified) Chinese (Traditional)