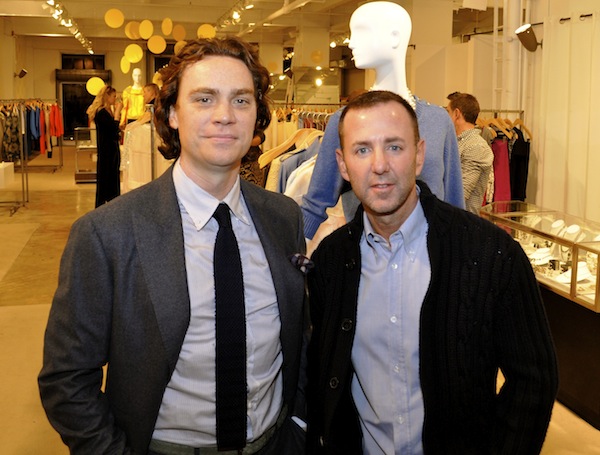 On Tuesday evening, I had the distinct privilege of attending the kickoff of the 10th anniversary of Jeffrey Fashion Cares, a wonderful annual fashion fundraiser benefitting the LGBT community at large, and those who deal with the daily struggles of HIV and AIDS. Held at the Jeffrey boutique on 14th Street in the Meatpacking District, it brought out a great crowd who are contributing to better the world.
What's exciting for me about the organization is that it mends fashion with charity, and it's a rather fun concept, too. Come April 2nd, the actual fundraiser, a charity men's fashion show will be held on the USS Intrepid, bringing out a star-studded and beautiful crowd, all to raise funds to battle issues affecting the gay community. I was told that each year, Jeffrey Fashion Cares is able to donate 95% from proceeds. To put it in perspective, this is incredibly remarkable as most organizations have far larger operating costs.
Jeffrey Kalinsky (Founder of Jeffrey and EVP, Design & Merchandising Nordstrom), informed me that for him, the only reason he is involved with such a project is to raise funds to better the world. Initially funding the Hetrick-Martin institute which works with at-risk LGBT youth, Jeffrey Fashion Cares also funds Lambda Legal, the nations oldest organization working towards civil rights for the LGBT community.
All in all, this is an incredible organization geared towards bettering the world. To find out more about it and to purchase tickets for the Charity Fashion Show, please visit the Jeffrey Fashion Cares site.