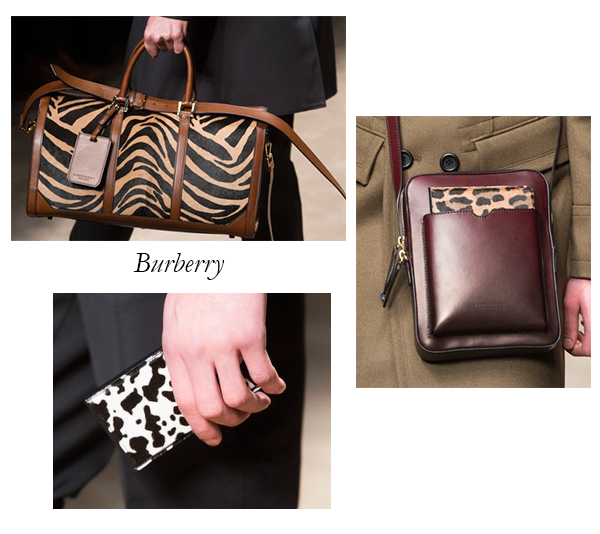 The only reason I want to hear about cold weather nowadays is because of the related gear (read: bags) and threads. Otherwise, I really don't about the chilly days and nights of winter, as layers are only so much fun for a Florida guy.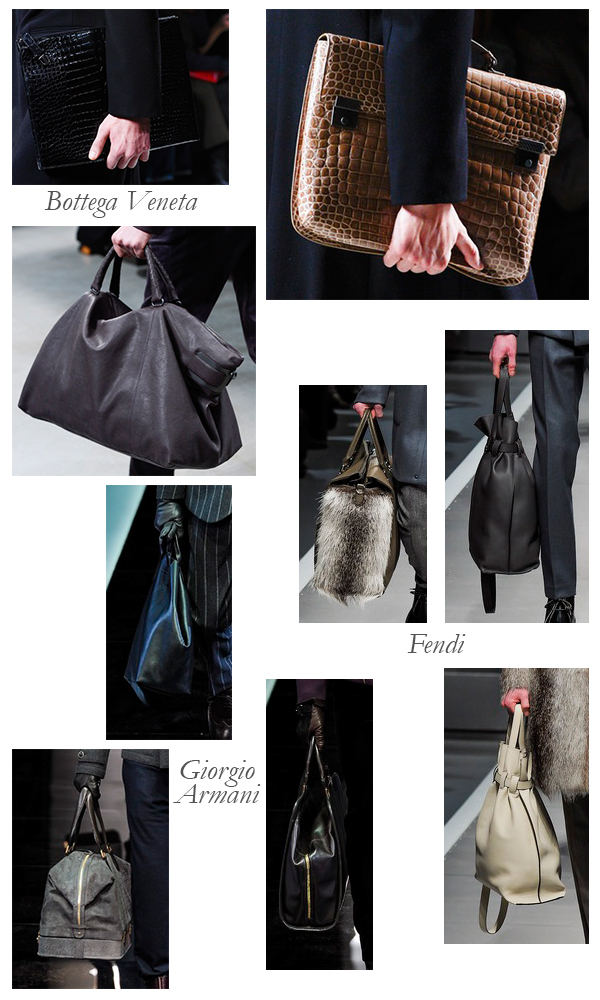 That's why I'm so glad that the menswear and bags from London and Milan truly outperformed with quite a few memorable examples that I will be coveting this year. It started with Burberry's fabulous animal print weekenders and messengers, which will lead to the largest resurgence in big cat prints on men since the 1970s. Then in Milan, Bottega Veneta produced some of the most sumptuous and luxurious leather bags I've seen in quite awhile. Matte and glossy crocodiles, and smooth dark leathers provide for a pure dose of luxury. Fendi also managed to showcase a lovely, yet strong, assortment of bags accented with fur trim and simple shapes. Think of the most ideal size of every bag you could possible desire. Giorgio Armani sailed full-speed ahead with an assortment of suede, leather, and exotics in a variety of shapes.
The return of Jil Sander in 2012 meant a reinvigoration of accessories for the minimalist label. The result: beautiful aged leathers in a variety of colors in portfolios, top handles, and boxy shoulder bags. Finally, Gucci, who usually manages to possess and distribute the secret sauce to mens bags nowadays, continues to perfect its recipe. For Fall, Frida sent backpacks, clutches, and fold over totes that compliment the beautiful bags that the house designs for women…in some cases, they're perfectly unisex, with rustic hardware.