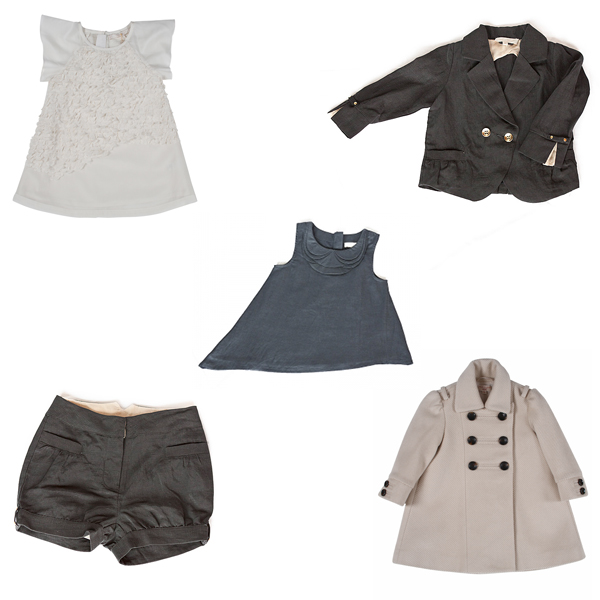 Pale Cloud came to life around the same time founder Marion Reynolds' daughter was born – just over two years ago. The couture label has a classic feel but incorporates trendy elements (like asymmetrical hems), and is made for little misses ages 2-12. Using a combination of luxe couture and kid-friendly fabrics, the clothes keep tots looking sophisticated while they're feeling comfy. And they're priced just as reasonably! Available at Evolution Kids Emporium.
Ecru Dalia Silk Dress ($59): You don't really want silk anything for your tots – it will be ruined in a nanosecond. But floral silk embellishments are the best of both worlds!
Stella Blazer ($82): There's nothing cuter than seeing a little kid dressed like an adult (kind of)! This basic linen blazer will add style to any of her outfits and act as a great transitional jacket come springtime.
Alice Silk Top ($58): An asymmetrical top with collar detailing that is still going to be appropriate for every occasion.
Stella Shorts ($62): These shorts can go from roughing around the playground to grandma's special birthday dinner. Call it business casual for tots!
Celine Coat ($104): It doesn't look like winter is going anywhere anytime soon, so why not freshen up her wardrobe with a new wool peacoat?