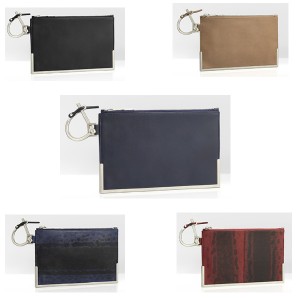 Being a prima donna – not cool. But being a prima Doma? Very cool. Bag Snob discusses Damir Doma's spring 2013 collection.
View The Cut's photos of street style at the couture shows – pretty fancy stuff.
You throw out socks with holes in them, but Couture Snob lists off some holey clothes you would never toss.
Fashionista released a list of the most influential personal style bloggers of 2013, and thanks to you, we made the cut!
Gangham Style is so 2012. Jewel Snob says the new thing is gingham style.
SHEFinds reveals that the new it-shoe is Acne's shoot 'em up Pistol boots.
Shoe Snob dishes on the best gold diggers (trust me, it's not what you think).
Name any girl (or guy) who hasn't tried to achieve the French girl bed head look – it's so hard!! Vogue deconstructs the messy mania.
WWW tells us how to dress like Edie Sedgwick.
Celeb Esthetician and Beauty Snob Renee shares three characteristics of a naturally youthful face.