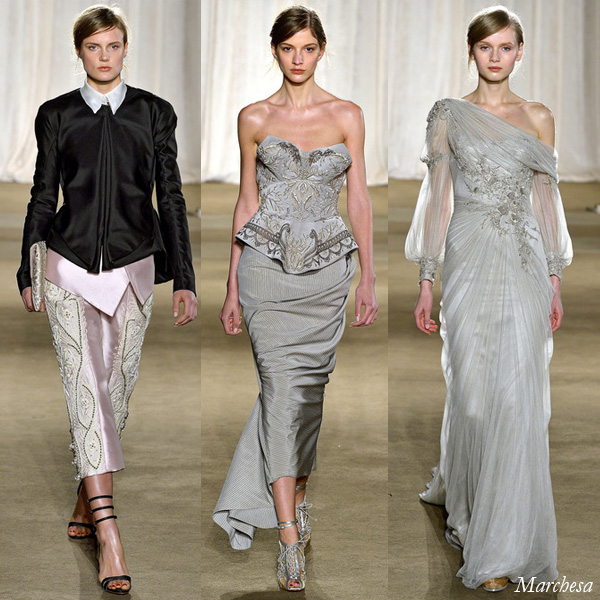 Marchesa was the most anticipated show of the week for me and once again, they didn't disappoint. The New York Public Library made for a fitting venue for the kind of artistry and craftsmanship Georgina Chapman and Keren Craig produce. I loved the way the room was set up: islands of seats arranged so the models had to weave their way around them, then return from different angles, giving us ample opportunity to view the entire look. The full picture is entirely necessary. Marchesa's beading, appliqué, lace, and embroidery details are always exquisite, but this collection puts an emphasis on dimension. Sculptural shapes (like 3D protusion and eye-catching angles) display couture-level expertise and create focal points for your eyes to marvel.

The collection was inspired by Francisco de Goya's "Portrait of Maria Teresa de Vallabriga on Horseback," and they applied the artist's rebellious way with painting figures to skewed bodices and deconstructed corsets. Indeed, the equestrian influence is rarely considered when it comes to evening gowns, but ever-feminine Marchesa applied just the right elements (well, women in the 17th century didn't exactly go riding in leather chaps and flannel): adorned trousers, the almost-undone corsets of a woman in motion, and high-collared jackets. Indeed, fanciful dresses worn over trousers is something we saw a lot of from Paris Couture; the look has such a Grace Kelly feel that's chic beyond words.
The work of the Spanish painter played muse all the way through. An entire array of hues, from black to dove gray to vivid blues, from searing reds to piercing fuchsia to creamy white brought immense satisfaction. They all transitioned as beautifully as the shades in the Goya painting. The hourglass-turned-avant-garde silhouettes brought brilliance, but the most amazing pieces are those with floral threadwork topped with flowing tulle overlays. They give the illusion of mysterious shadows, just as in Goya's masterpiece.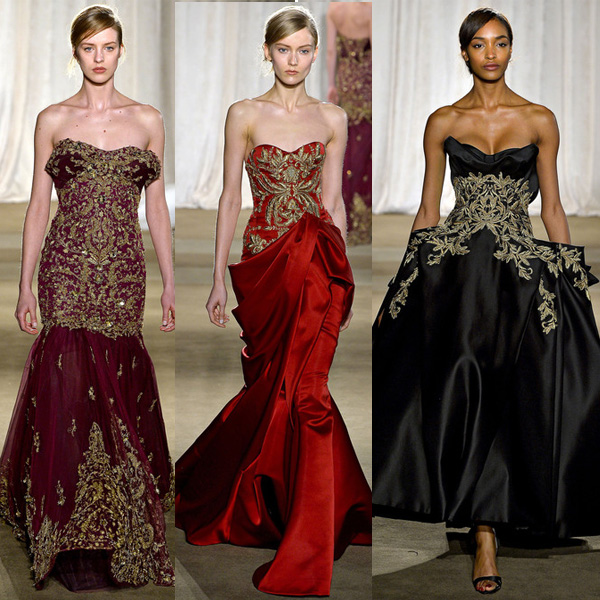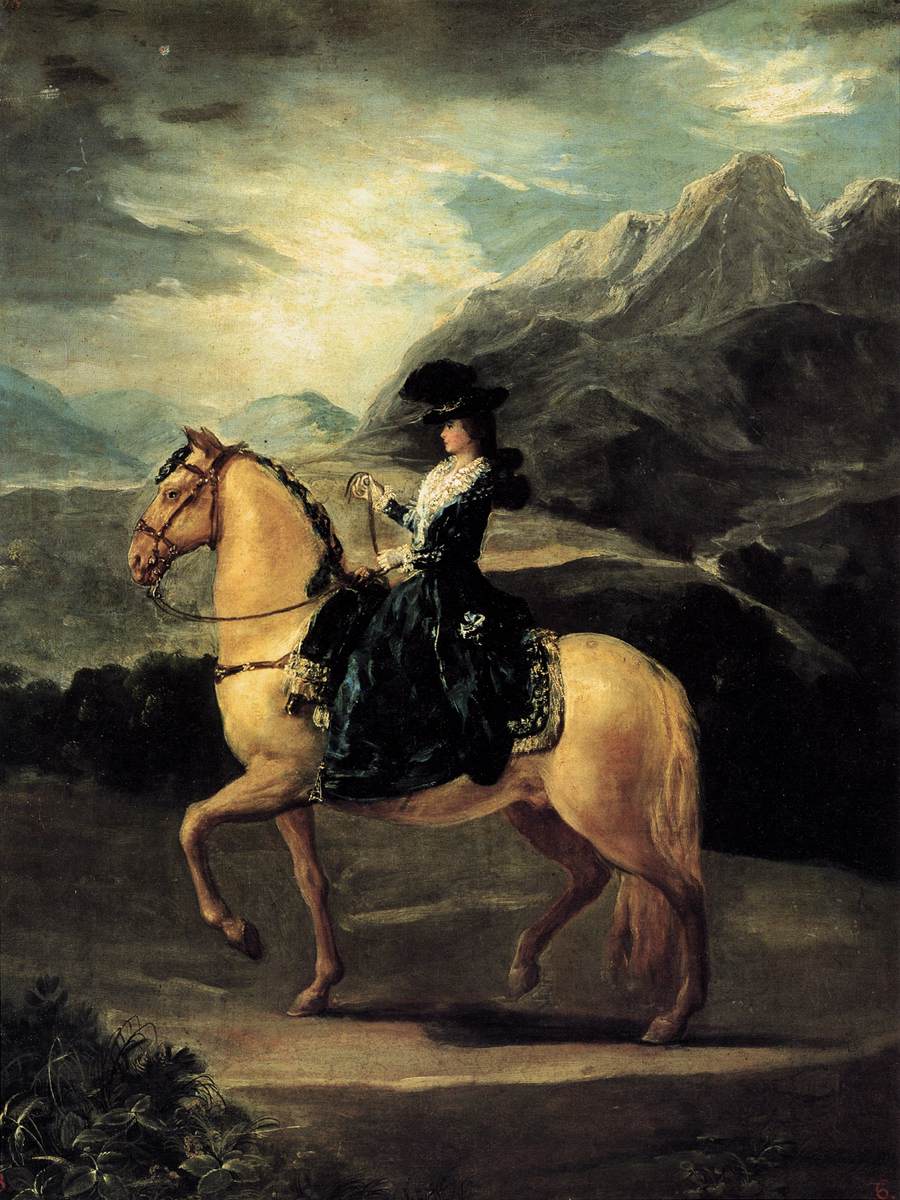 This post is also available in: Chinese (Simplified)