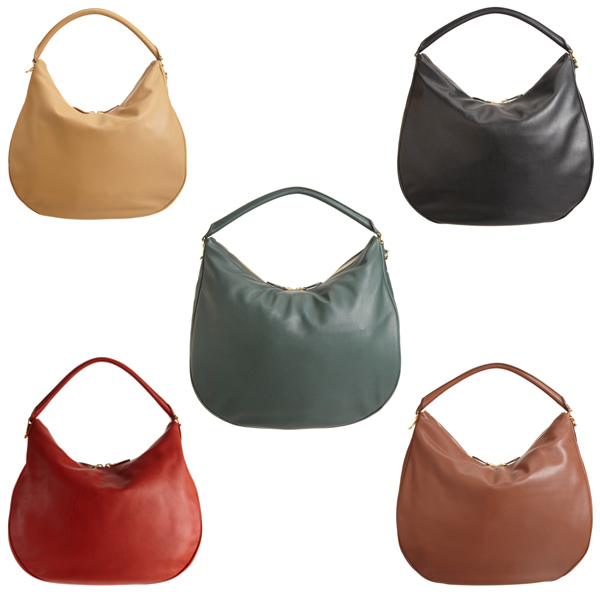 When I took an initial look at the Antibes, I thought it was eerily similar to the Valextra Namaste – identical, really – but on closer inspection, I realized this hobo has a mind, and look, of its very own.
The handles, along with the way they are attached to the bag, are completely different. It's a minor detail, but the monumental detail here is the extra strap. When it comes to a hold-everything bag, a secondary shoulder strap is everything. It's what makes this hobo desirable to me (well, on top of the fact that this is a well-made, trustworthy Mark Cross). The option of an elongated strap gives you one that's easier to sling on and essential when you have to wear a thick winter coat. Then the shorter, rolled strap acts like a handle when you want to carry it that way, or during those times when you need to grasp your bag securely at your side.
Topping off the great sense of function, the longer one comes off with the push of some hardware, but I would leave it: the symmetry created when it hangs adds another dimension to this spare shape. Mark Cross' hobo is one you don't want to pass up: its timelessness and versatility cannot be overstated.
In English Green, Black, Medium Brown, Brick, and Nude. All available at Barneys New York for $1,995.