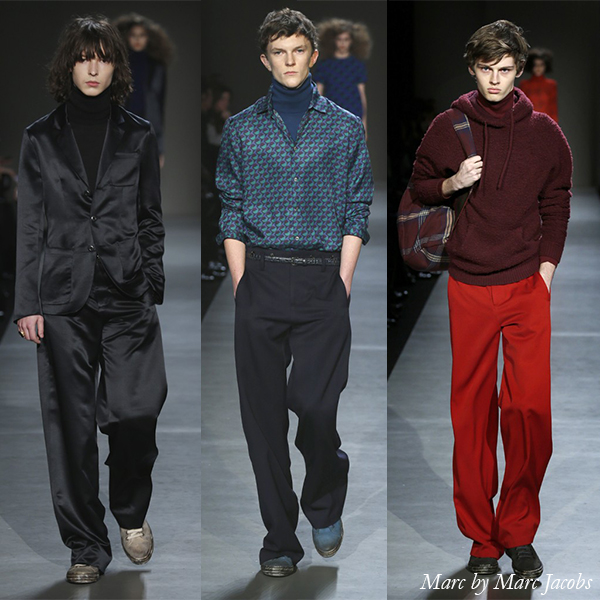 After such a strong season in London, Milan, and Paris, I didn't know what to expect in New York. Little did I know that my expectations would be blown away, especially with all the young talent. With five collections that caught my eye, I'm looking forward to growing my closet in a few short months.
Usually, Marc by Marc Jacobs is a line I tend to pay little attention to, but this season I was truthfully wowed. While it shared the runway with women's, it is my belief that this deserved it's own show. It was simply that good. With beautiful hues, and a simple, luxurious treatment of clothing, Marc outdid himself.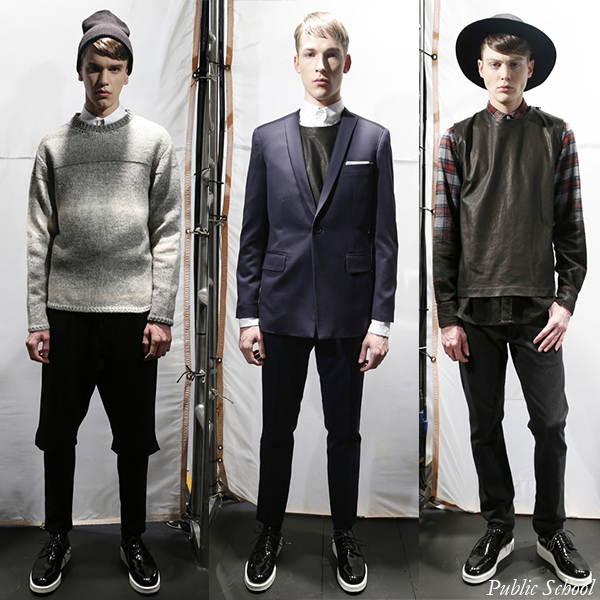 The majority of menswear designers that caught my eye this season tended to be on the younger side. Public School is a prime example of young talent with big potential. The quality in the garment and its construction is evident based on the beautiful techniques, fabric, and styles they use for something as simple as a pullover sweater. Definitely a highlight for myself.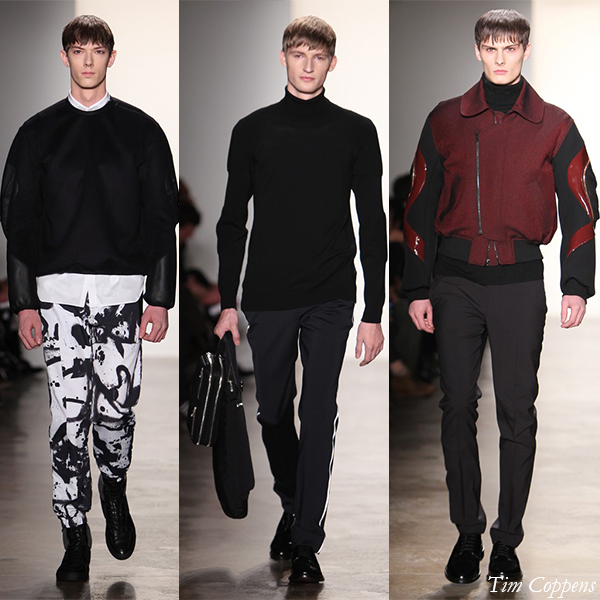 Gone are the beautiful colors from his Spring/Summer 2013 Presentation. This season, in his first runway show, Tim Coppens has darkened the collection. Focusing on black, greys, oxblood, and black and white patterns, this was a selection that was heavily depended on the construction of the garments themselves. What caught my eye were Tim's beautiful jackets, especially the one that closed the show. I won't be forgetting that one easily.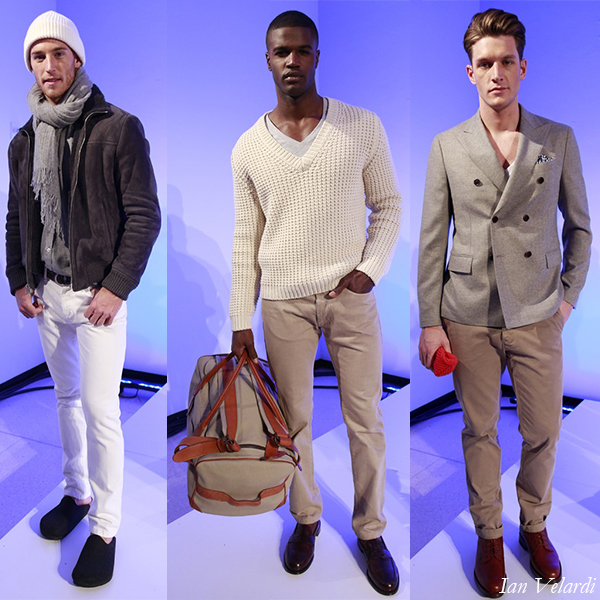 It doesn't get younger than Ian Velardi. Fresh off his Ecco Domani Fashion Foundation win, Ian is exactly who you should be watching when you wonder who will be next in the world of fashion…and menswear! His cool winter presentation offered a wide variety of apparel that would supply a whole wardrobe for young men in the know. From chunky knits to patterned pants and shirts, nothing is lacking.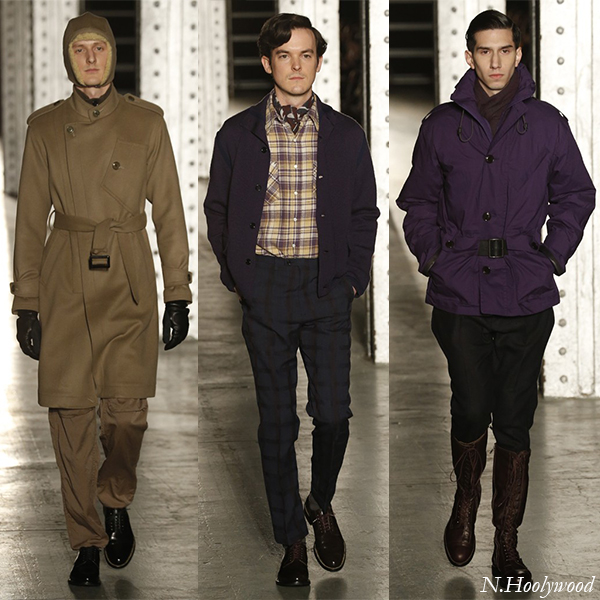 N.Hoolywood is a young label with an extremely exciting future. They're growing quickly, and the attention is coming with. Several people I spoke with at this season's shows shared this consensus, and I believe that it will only get better. What caught my eyes this season were the clean lines incorporating baggy proportions, which leads me to wonder where menswear will be in the very near future.