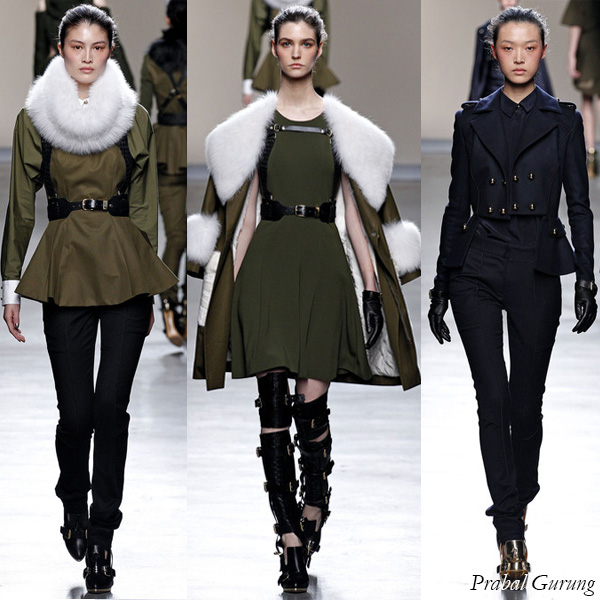 Nemo nearly made me late for the Prabal show, but a little snow wasn't going to stop me! And I'm so glad I got to my seat on time because Prabal Gurung's Fall collection possesses all the elements I love in my clothes: gorgeously tailored, fitted, and flared.
Dollops of spiky black and pristine white fur set the stage for a crew of military princesses, with S&M-meets-equestrian harnesses giving way to sassy peplums and elaborate detailing.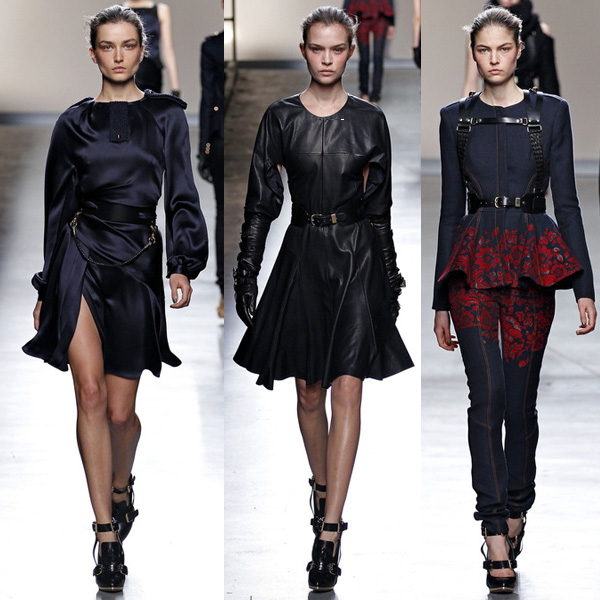 There is a strong military influence at play – pretty obvious from the many shades of olive greens – but it didn't detract from the sexiness of the collection, not for a moment. Prabal's slits and cutouts are to die for, especially impressive in an age when such skin-baring details are becoming so predicable. The only thing predictable about this collection was that after the first couple of assertive yet womanly looks appeared on the runway, I knew we were in for a treat of a collection. Prabal Gurung is already a red-carpet fixture. That's definitely not going to change, but prepare for him to become a permanent fixture in the closets of the savvy and glamorous, too.