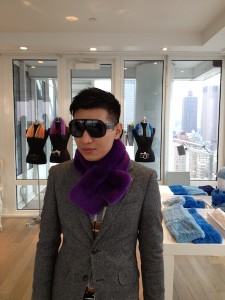 Couture Snob spills all the furry details on BryanBoy's new accessory line with Adrienne Landau. Our prediction – it'll be flying off the shelves.
Karlie Kloss isn't just a pretty face – Bag Snob says she's the inspiration behind one of Jason Wu's clutches!
It's Fashion Week and you don't live in NYC…time to panic. Not! Fashionista lists all 89 shows you can watch online from the comfort of your own abode.
Beauty Snob tells us which eye mask you can wear in public without scaring off innocent bystanders.
The Cut fills us in on what makes the cut in the tiny clutches of fashion editors. You'd be surprised how much can fit in there!
WWW picks the most iconic fine jewelers, as well as the up and comers soon to mint their Snob status.
Shoe Snob reports that Refinery29 is giving us a sneak peek at Alejandro Ingelmo's new (lower-priced – eek!) shoe line.
SheFinds lets you know the hottest lingerie to wear on V-Day, whether you're a single lady or already shacked up!