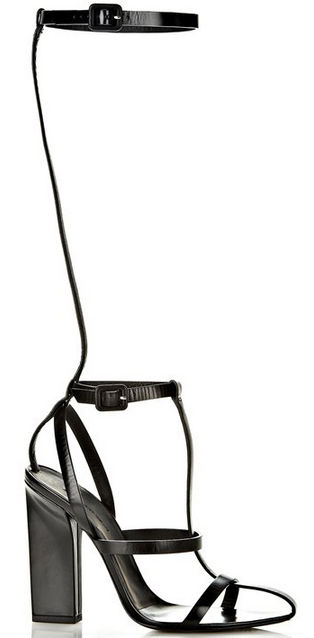 Not your average summer sandal, to say the least. The very least…Okay, come on, these are so sick, it's making me crazy! The reason we love Alexander Wang? We're looking at it right here. If you're over gladiator sandals (and aren't we all?) but still have a yen for a highly dramatic sandal that will ignite stares and conversation alike, search no further.
The only problem is, you kinda need to have calves that are just the right proportions, or else they won't quite work. Too short and they'll hit you mid-knee; too thick, they'll cut in awkwardly; or too thin and the straps might buckle and flop. I don't care. I'm getting them anyway. A pair of cage sandals this special doesn't come along every day, and the design is just minimal enough, with sparsely placed straps, that you're not going to just want to wear them once and be done. At Alexander Wang for $695.
UPDATE: I received them and the height of the calf strap fits perfectly on me! I'm 5'6″ and high waisted so my legs are slightly longer than average. The straps hit right below my knees.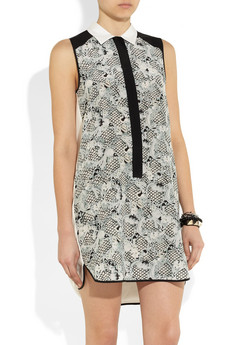 Pair with: Take them in an approachable direction with Emma Cook's mini-dress, a collared thigh-skimmer of crepe de chine. On Net-a-Porter
for $425.