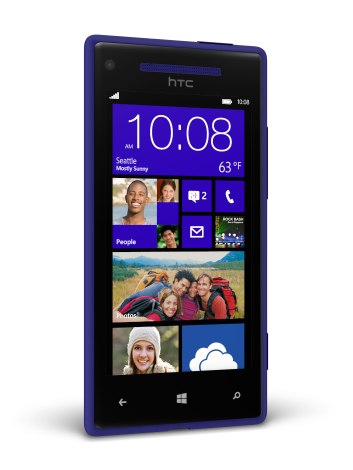 For a very long time the only apps I had on my phone were Facebook, Google maps, Hop Stop, and Instagram. I was totally depriving myself! I'm obsessed with the new Windows Phone – the 8X by HTC and luckily my brother works at Microsoft so he was able to spare me having to read the instruction and within five minutes I had the phone pretty much down (mine is red, which is an awesome change from the all-white/all-black iPhones). Prompted by all the buzz around the beauty app that Hannah Bronfman is launching I decided to do some research on some other ones out there and came across some seriously great ones. Check-out my faves below and please comment if you have any other great ones! I included ones for Windows, iPhone, and Android, but if you have the same phone that I'm using and you want to browse apps, click here.
Mirror: This is basic, but so useful. It turns your front camera into a mirror!
Good Guide: Find ratings and information on over 170,000 products including personal care ones to see just how green and chemical-free some of your favorite beauty products are thanks to the app's barcode scanning feature.
Coppertone My UV Alert: Just in time for summer, tell this app your location and it will tell you your local forecast, calculate the day's UV index, makes sunscreen suggestions based on your skin type, and let you know when it's time to re-apply SPF.
OPI Nail Studio: Preview what your nails are going to look like – this sounds trivial, but if you're like me and spend a good five-plus minutes deciding on your nail color….
MakeUp: Clueless-style, just snap a photo and choose from thousands of lipstick, blush, foundation, mascara, eyeshadow, or liner colors you would like to try on.
MatchMaker by True Match: Sooooo many people use the wrong shade of concealer/foundation. This app helps you pinpoint the right shade via a series of questions.
Sephora To Go: Not only does this make browsing the latest launches easier, the app can connect you to an SA should you need personalized attention.
Haircaster: This app tells you how the weather is going to impact your hair so you can properly allot your hairstyling time.
PicTreat: The frugal woman's Photoshop! Get rid of wrinkles, blemishes…even give yourself a tan.
Beauty Tips: Bored? Browse this app for hundreds of beauty tips.