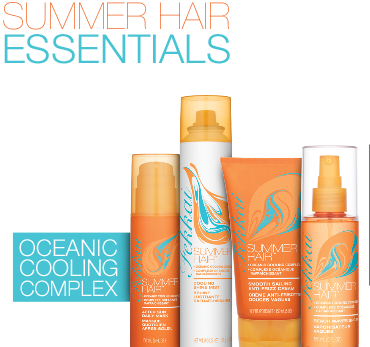 A few weeks ago I went to get my hair highlighted with Jessica Stern at the Fekkai salon at the Mark. It's something I do every 4-5 months and every time I get more anxious about the day where my hair is going to start graying and I'm going to have to do it more often. It's a lengthy process that takes upwards of two hours BUT…..that said….there's nothing quite like emerging from a salon with glossier, blonder hair! And Jessica not only did a fantastic job, she happens to be a wealth of knowledge. I picked up a ton of great tips while she was touching-up my roots! Here are some of the things I learned.
Experiencing hair loss? Try brushing your hair in the shower instead of after.
Workout a lot? Instead of shampooing and conditioning every day, just condition and save the shampoo for no more than two washes a week to avoid stripping your hair of too many of its natural oils.
Jennifer Aniston – circa Friends – is still one of the most popular celebrity colors/cuts.
Runway hair trends don't tend to effect what women ask for when they come into the salon. Lauren Conrad's ombre haircolor is about as adventurous as the average person will get.
The danger with going for an extreme color switch is breakage. Also you can expect your hair texture to become dry. It's important to remember that no matter how good your colorist is, you have to make sure you are committed to the color switch because you can't just go back.
It's imperative to use a product to protect your hair from the sun – especially if you have color treated hair (blonde hair can get lighter; brown hair can become gray). Like your SPF you'll want to apply this product every single time you go out in the sun.
Jessica says she uses the After-Sun Daily Mask every time she goes in the sun (even though it's called after-sun she says this is a great product to use when you're in the sun).
The other suncare products in Fekkai's line are great for styling hair when you'll be in the sun.
If you have color treated hair it's imperative to look for a color care shampoo and do a conditioning treatment every time you get your color done to help maintain shine. Also, you'll want to look for products that are designed to replenish moisture as you use loose a lot during the coloring process.
If you're getting highlights done it doesn't matter whether or not you wash your hair the night before. If you are getting single process color however you'll want to avoid washing your hair because it will open your hair cuticles and possibly cause burning.
Jessica recommends anti-frizz creams over oils because she says they absorb better, especially if your hair is dry. Incidentally Fekkai makes one of my favorite ones.
Sleeping with wet hair encourages breakage (this was eye opening for me! I finally know why I am balding on the side of my scalp!).