UPDATE: Last week to sign up and win!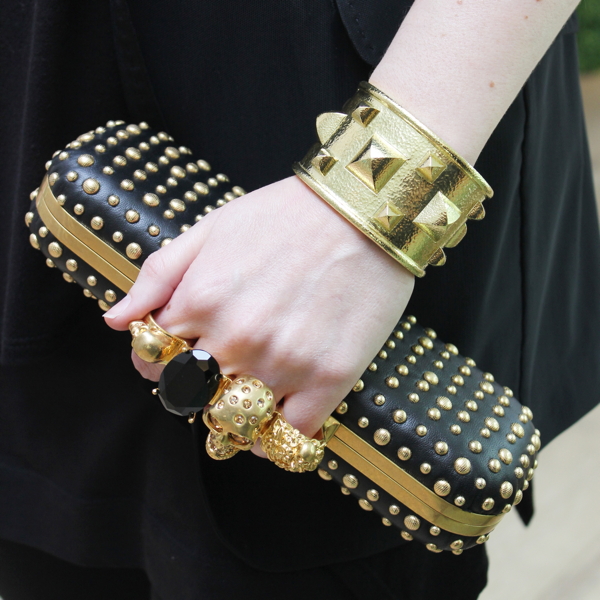 Enter to win this Alexander McQueen knuckle duster clutch!
An Alexander McQueen knuckle duster clutch is something we all dream of but can't rationalize splurging on each time a gorgeous new one comes out. Thanks to Marissa Collections this drool worthy gold stud knuckle box can be yours! This is a collector's piece that you'll cherish and with its classic McQueen skull and jewel embellishments, you'll be making a serious statement that will last a lifetime. The retail price is $2,325.
To enter, sign in using your Facebook account OR email address then double your odds by liking Marissa Collections' Facebook page and further increase your odds by following their Twitter and sharing this giveaway. Sounds complicated? Click here to get started, the easy to use form will take you through the process. You only need to sign in with your email address to enter, everything else is optional. This contest will end on March 31 when the winner will be chosen via a random computerized drawing. US residents only, please.
Thank you to Marissa Collections for sponsoring such a thrilling giveaway. Their boutique is the shopping destination in Naples, Florida, and now with their online shop, their perfected selection of our favorite brands is available for the rest of us around the country. The family business is known for its personalized styling services and with almost 40 years in business, they know what works.
Good luck entering the giveaway!