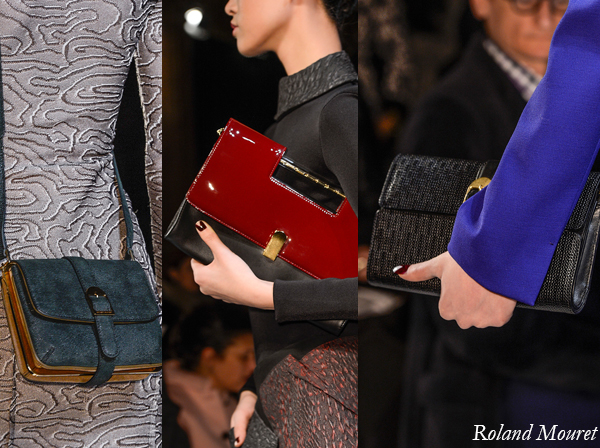 The master of the perfect sculpted dress announced his first collection of bags, and at his Fall 2013 show, we finally got to lay eyes on them. Roland Mouret's was one of the best shows I've seen so far, hands down.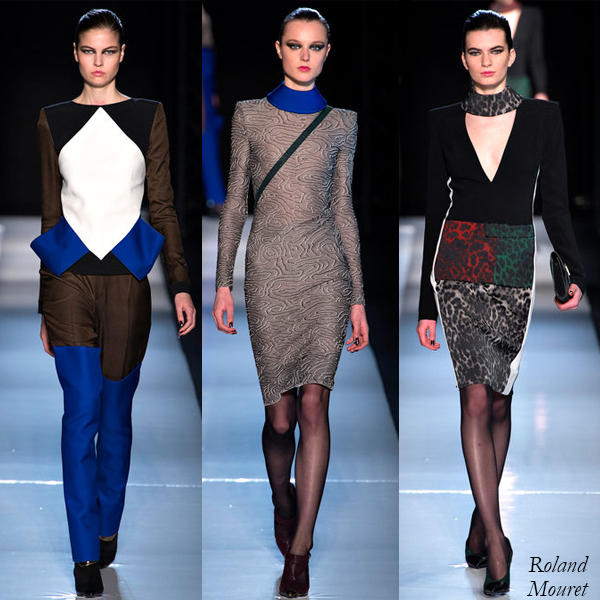 Not merely because of the smart crossbody bags paired with fitted ladylike dresses (I love the combination with wildcat spots!). He satisfied with plenty of RM signatures – because without those tailored dresses, something would be sadly amiss – then surprised and delighted with new, fresh twists on his time-honored vision. Thigh-high boots! Pleat-front trousers! Power jackets! Monsieur Mouret has taken a lesson in geometry and now he is set to teach. Just call me teacher's pet. His angular equations, blocked with strong colors in solids and leopard prints (equally appealing), have been calculated to seamless effects.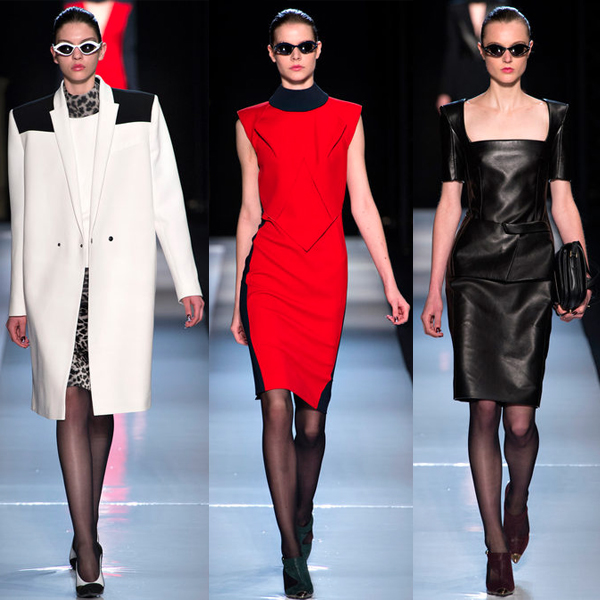 With an uncompromisingly bold palette of black, white, blue, and red and unyielding silhouettes, it's clear the '80s are back in full force. And so is heady tailoring. Deep V-necklines accounted for the high dose of sex appeal, while three-dimensional folds brought plenty of intrigue. And isn't intrigue what it's all about, particularly in Paris?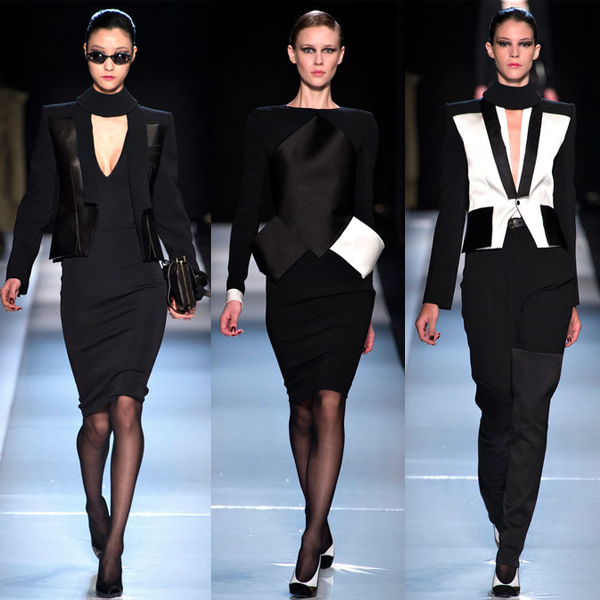 Mouret shared his feelings on why he loves to show in Paris. He was inspired by the ultimate Parisienne: Catherine Deneuve in The Hunger, a femme-fatale vampire in cat-eye sunglasses. Danger and romance in the City of Lights – it doesn't get much better than that!