Are you ready to access the world of Victoria Beckham directly? I know many of you crawl into bed with your laptops/iPads and shop, when the rest of the house is asleep (as you've often confessed to me!). Between manic school runs, piano and ballet lessons, soccer and tennis practice, plus working 9-5 and beyond, who has time to shop in stores? At least I don't. I am a dedicated online shopper– it's the most efficient way to shop, in my opinion.
I've also become dedicated to Victoria Beckham bags and dresses, and now that she has launched her e-commerce site, I can get my fix at all hours (even to just "window shop" for fun). As Victoria told us, she hopes "the VB woman will enjoy a more direct and personal access to these pieces."  You'll be able to choose the "shop" option, or "look" option- and see the collection through Victoria's eyes, including video clips and instagram photos she took herself of her favorite pieces.
This season, it's all about the V-link shoulder bag ($2,250) in Powder. The soft, tranquil hue is just the element to balance out summer's bold graphics. If you fret getting it dirty, go for lush royal purple. The sunset Liberty tote ($1,340), all bright and bold, is a must for summer holidays, whether you're lounging on a boat trip or flying across the globe.
But perhaps the most exquisite display of Victoria Beckham craftsmanship ('quality and luxury" remain a cornerstone, she says) is the hexagonal Italian lace motif bag (my favorite!), as seen all over this season's ready-to-wear. Now she's translated the white-on-black theme to bags ($2,950-$3,500), and the result simply couldn't be better.
"Whilst fashion wise all the bags are very relevant," she explained, "they are also all iconic shapes that have a timeless, season-less quality." Indeed. Looks like my online shopping fixation is about to get (happily) out of control! Bookmark Victoria Beckham.com, and treat yourself to a chic dose of VB whenever the urge strikes, I plan to.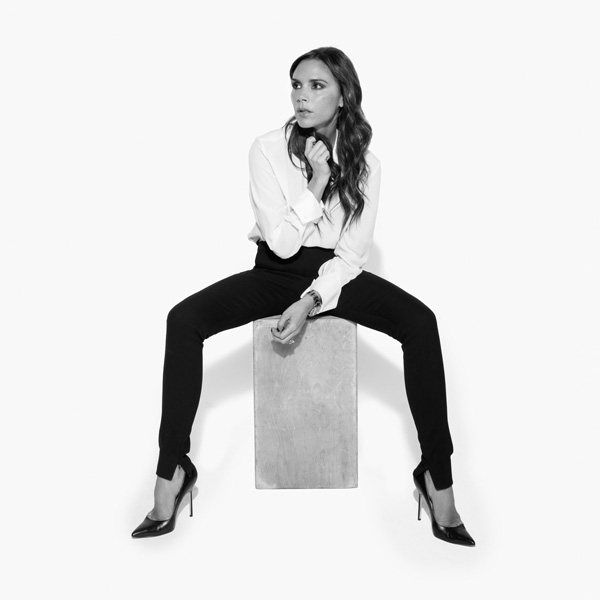 This post is also available in: Chinese (Simplified) Chinese (Traditional)