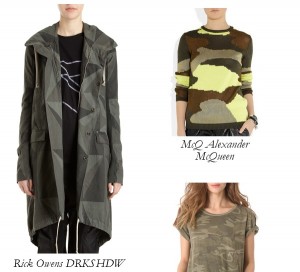 Take a look at the latest print trend over on Couture Snob– approach with caution!
As Fashion Month comes to an end, Fashionista rounds up 25 best street style snaps of Paris Fashion Week.
Shoe Snob shows us how to bring your (Easter) Sunday's best in these pastel colored heels that pack a bit of a bite.
It's always kind of motivating (and slightly relieving) to see someone's style evolve from horrifying to outstanding. Nicole Richie gives the budding fashionista in us all a little glimmer of hope over on The Cut.
Even a Bag Snob needs a hand every once in a while- Perrin Paris 1983 makes clutching your clutch a million times easier.
WhoWhatWear say Superman shouldn't get to have all the fun! The cape is a recent staple in our wardrobe, too (read: OBSESSED).
Accessories can either make or break an entire look. Thankfully we have Jewel Snob to lend a hand!
Vogue helps you get ahead of the pack with a roundup of the upcoming track pant trend. Who would have thought the French would look to US for inspiration??
There's more to a Snob than just her sense of style! Beauty Snob fills us in on Santa Monica's best kept beauty secret.
We all love a good Menswear inspired look but are you ready to sneak into your hubby's closet and steal his baseball cap? SheFinds is here to save the day!