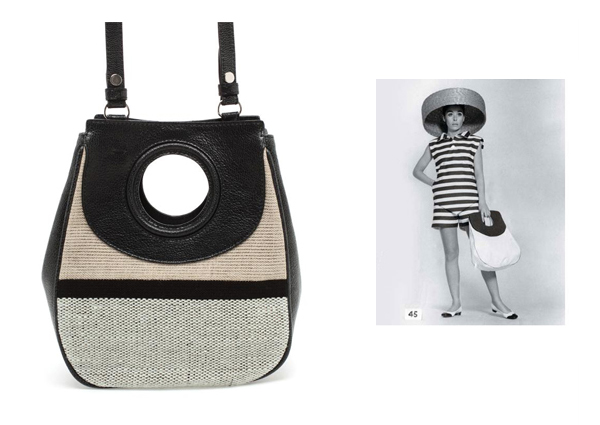 What goes around comes around: Balenciaga's iconic reissue comes just in time for the new season. Cristobal designed this mod-perfect tote in 1968, a part of his final collection for his namesake house, after five decades at its helm. It came as no surprise the designer, who made only a few bags in that lengthy span of time, created a most pared-down style as his last. It was featured on the runway with a giant basket hat; the head-to-toe look is as chic and relevant today.
Out of  the Edition series, Nicolas Ghesquière came full circle with his last collection for the brand. Leather and canvas, bold and high-contrast, with colorblocking that's simultaneously striking and neutral: it all comes together in this latest incarnation. Best of all, it's as modern as can be. The update is much smaller than the original. At under 10" tall, the new bag far more structured than its cocoon-like predecessor. Oh-so summery and literally to die for, this is your perfect run-around bag. You'll pay homage to fashion history and make history of your own with a look that's sure to endure. At Browns Fashion for $754.
Pair with: Pierre Hardy's angular sensibility is a nice complement to Balenciaga's round features. These lace-up flat sandals will get you through the season in high comfort. On Farfetch for $385.
This post is also available in: Chinese (Simplified) Chinese (Traditional)