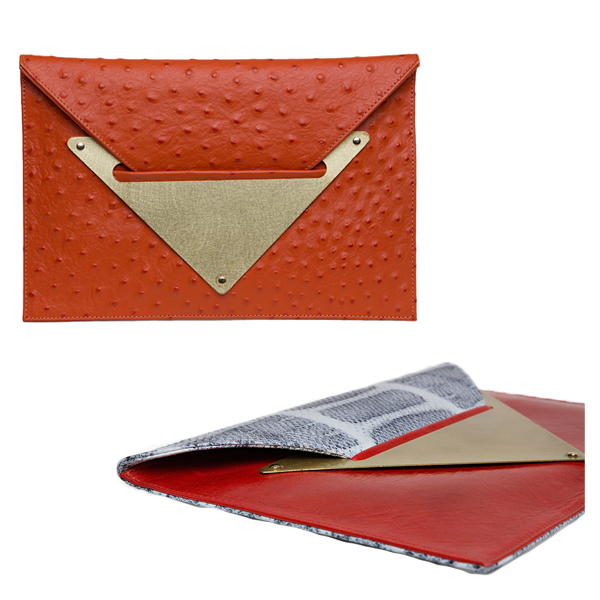 I have been a huge fan of globetrotting wonder woman Dareen Hakim ever since she came out with the Le Icon clutch. Years later, it remains a bag I use all the time. Not just unique and striking, it (literally) makes a statement: the bold metal plaque is embossed with an uplifting message in Arabic.
Then I met her. She is a beautiful, wonderful woman with a huge heart. The more I found out about her, the more in love I became! Multifaceted and savvy, Dareen has had a drastic change in career. After graduating from Harvard Business School and taking on the financial world, it was evident her talents were going to waste. This is clearly where she belongs. Sure, nice and beautiful doesn't always translate to talent, but there are those lucky few who have it all. She is one of those sparkling rarities; you can just sense she has something very special.
She made her mark with Le Icon but her new clutch, Le Parisien, positions her as a designer to watch. Applying her signature look – the injection of the bold metal plaque – she has transitioned it to a new, fresh look that's still grounded in her roots.
A simple envelope clutch becomes so much more with the right details. The hardware triangle (which frames the slit opening) is spectacular and avant-garde. I'm loving the paprika ostrich, but I'm also drawn to cobra with contrasting red leather…I guess I will need to have both! No problem! Ultimately, this is a versatile clutch you can take out for any occasion.
At Dareen Hakim for $285.
This post is also available in: Chinese (Simplified) Chinese (Traditional)