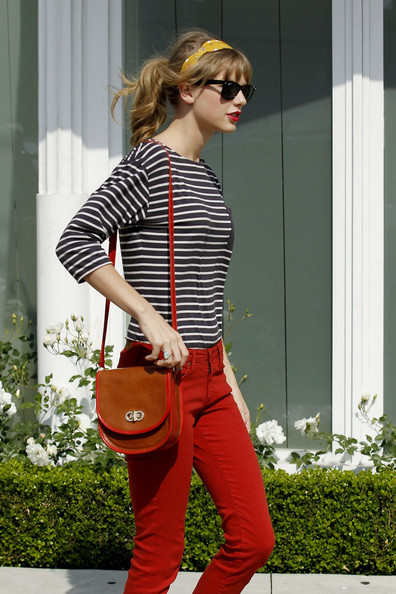 I love having my hair out of my face. I've just always been a hair up kind of a gal – even if it's causing some seriously unfortunate and painstaking hair loss…gah! I'm trying to get myself out of the tight bun/ponytail look and an easy transition (somewhat at least…old habits are hard to break!), has been with a loose ponytail worn with a casual headband. This look lets me have my hair up without worrying about it flying all over my face and without causing so much tension that my hair breaks.
A few years ago a ton of stars made the headband a major trend (think Lindsay Lohan, Paris Hilton and other less than desirable fashion/beauty poster children…), but they've definitely making a comeback this year in a much for enviable way. Stylish stars like Kerry Washington, Gwyneth Paltrow, and Taylor Swift have all been spotted on the street and on the red carpet rocking them.
What do you make of this old, but new again trend?
Image: Zimbio