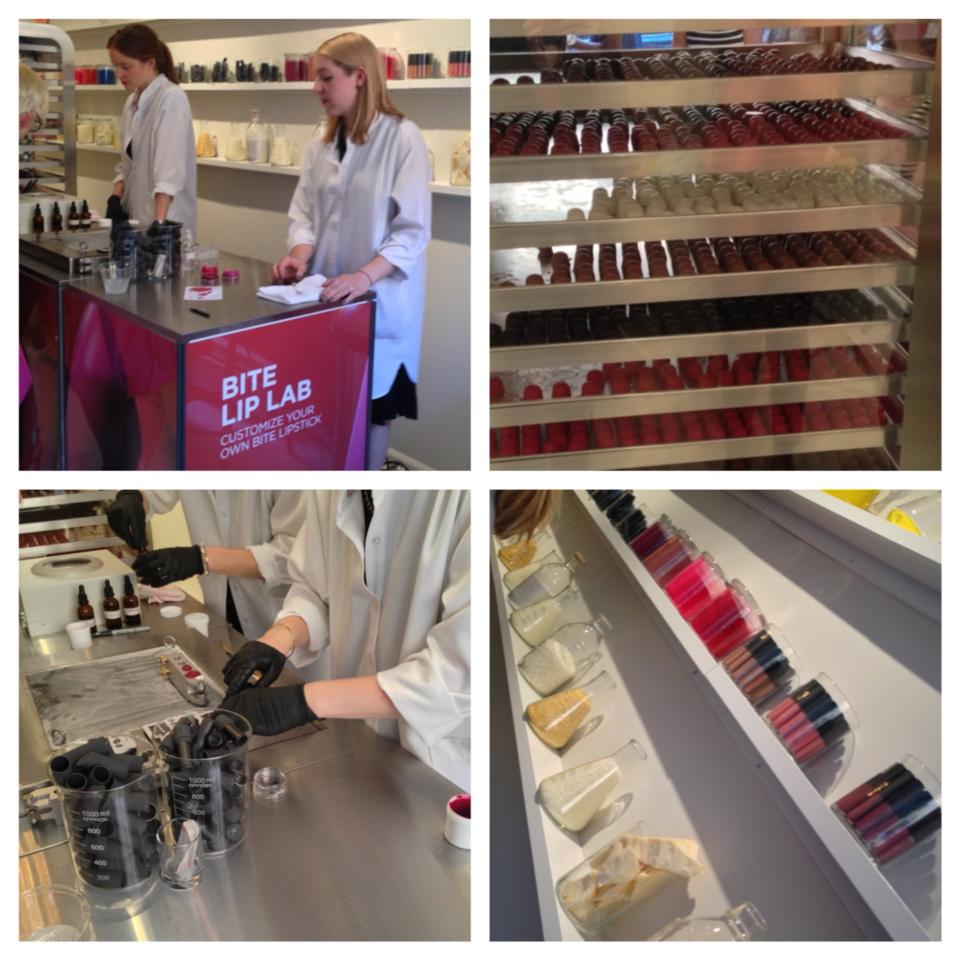 Rents in New York City are pretty insane and they're particularly insane in Soho so I was shocked when I was invited to the opening of Bite Beauty's first store. Located on Prince Street right near the likes of Miu Miu and Intermix their adorable white-walled space stocks their full line of products as well as a lip lab where you can consult with an expert and then get a customized lipstick made (it costs $4 more than their regular lipsticks and takes less than 10 minutes). I was dying to know how many lipsticks they have to sell to make a profit with the store, but no one could tell me…Any case they must sell a ton because I was told that they quickly sell out of their most popular shades and they anticipate the custom lipsticks to be very popular for bridal showers and the likes (the labels can be customized as well).
The all-natural brand (nearly everything in their products is food grade, which is major given how high in chemicals (and bug parts!), many lip products are), has been an exclusive to Sephora since their launch in March 2011, so this marks the first time anyone can get their products outside of a Sephora. I'm also pretty sure this is NYC's first lip lab…The process starts by speaking with one of their experts (no appointment necessary), to pick a custom pigment, then select a matte or sheer finish, and finally pick a scent/flavor (cherry, mint, lavender, or berry). The mix gets poured into a "lipstick machine," various molds and voila!
The store is located at 174 Prince Street and open Tuesday through Sunday, 11am to 7pm.
Not in NYC? Check out Bite's new limited edition kit, Beauty Cuvee ($72 – $96 value)…the lipsticks are made from Champagne grapes!