From a retail standpoint, Resort is the most important collection for brands. These are the clothes that stay in stores the longest and have influence over the upcoming Spring/Summer collections.

The thick straps on the shoulder bags said it all. This Resort season, Karl unveiled a sporty and relaxed interpretation of Chanel (in sizzling Singapore, no less!). Karl also proved Resort is no prelude to the event; it's the main attraction. This is a complete wardrobe, packed with many of Chanel's iconic details: heaps of draped pearls, drop-waist tunics, a plethora of black dresses, flower appliqués, and boyish tailoring. Not to mention the workmanship. Treatments like latex-trimmed lace and beaded embroideries are made to bring a fantastical quality to otherwise simple garb, like the pairing of a mini-dress and sneakers.
With the vibe of slouchy luxury in full effect (think glamorous post-workout attire and nonchalant eveningwear), the bags upped the ante of each look. Most maintained a quintessential Chanel air, from the quilted box bags to the classic chain-straps (whether bunched in the hand or hanging from the shoulder), but a few – like a glittering mini top-handle and a clutch fashioned like a bottle of Chanel perfume – are real showstoppers. At once paying homage and catapulting the house deeper into the new millennium, Karl just brought even more value to the Resort season.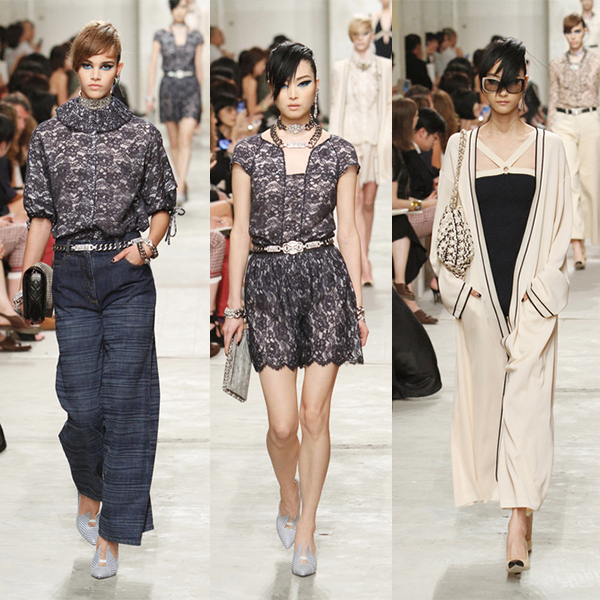 This post is also available in: Chinese (Simplified) Chinese (Traditional)