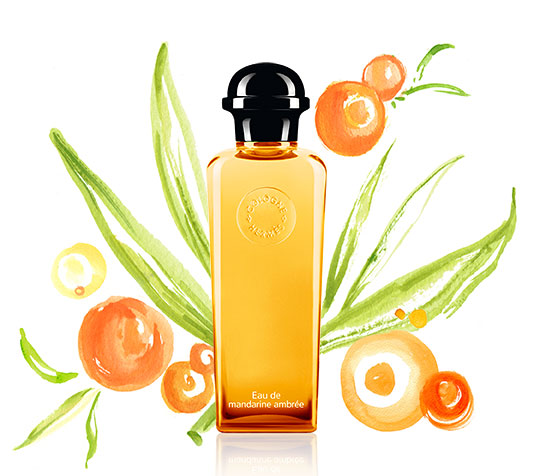 I want to drink Hermes' just launched Eau de Mandarine Ambree – seriously…DRINK! If someone in event planning at Hermes reads this, I highly recommend your next event have cocktails inspired by this new scent!
Light and refreshing, I can't think of a more perfect summer scent for anyone with an affinity for citrus fragrances. Mandarin and passion fruit are the two main notes and that's pretty much what you get from start to finish. There's amber in it too, but I really didn't get any of that so if you're more into florals or woody scents this is probably not for you, but if you're looking for a straightforward, easy-to-wear citrus I can't think of a better option.
Lastly, while this is a cologne, I could see this working just as well for a man as it would for a woman.