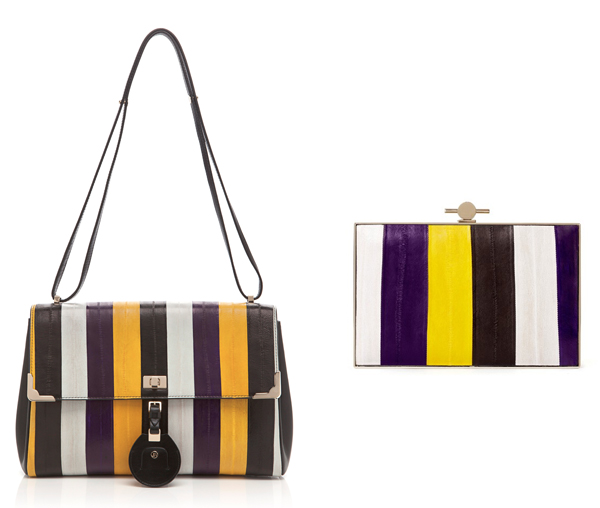 My adoration of striped bags has reached new heights (and hues) thanks to Jason Wu. I already have much love for his current classics: the Jourdan and Karlie (aptly named after two of the hottest young supermodels of the moment). He is still sticking with these recognizable and beloved styles, but now Wu has added shockingly vibrant eelskin to their mix. The difference makes for an instant update with a new sense of polish, on the Jourdan 2 tote ($2,195) and Karlie box clutch ($1,630). Executed in an offbeat color combination and topped with golden details for contrast, I can't recall stripes ever looking so sumptuous and chic.
And he didn't stop there. The Daphne and Karlie now come in diamond-stitched quilting to glamorously retro effects. The Daphne ($1,995) is definitely the bag that ought to swing from your arms at your next important luncheon.
Pre-order one now, and get your Wu on early this year.
This post is also available in: Chinese (Simplified) Chinese (Traditional)