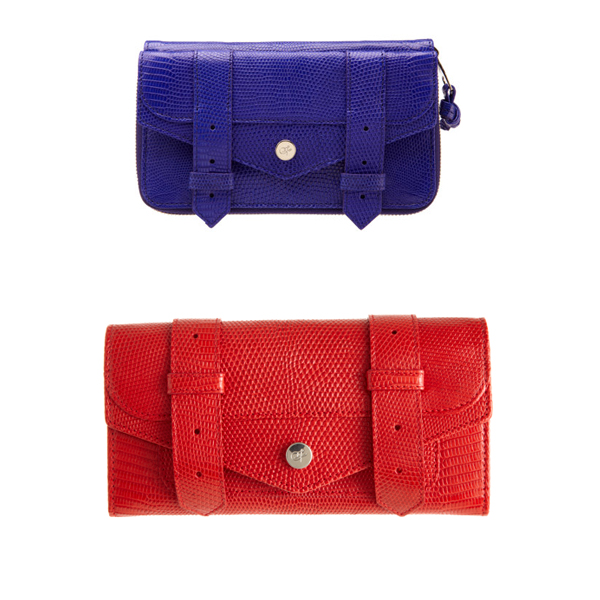 Snobs who leave no bag unturned surely demand a wallet that matches the rest of their wardrobe, right? In the midst of bag frenzies, the wallet is an oft-neglected accessory that doesn't get the attention it deserves. Count on the boys of Proenza Schouler to change that. When your wallet is extra-spacious and comes with irresistible-to-the-eye (and touch) iguana skin, it's guaranteed to steal the show, no matter what bag it finds itself in.
Get the new-classic effect of the PS1 with an exotic twist (and without the obviousness of carrying the messenger version). Purple Rain makes for gorgeous midnight-indigo, but when red is this red-hot, it's kind of impossible to just say no. And when a wallet is this expensive, what's a few hundred more? Which brings me to my other point: this is might pricy for a wallet. But in the spirit of giving credit where credit is due – hey, it makes sense to put money towards where you keep your money – let's put our credit cards in something extra special for a change.
Available in Large, $1,225, and Contintental, $1,575, at Barneys New York.