I'm off to Punta Mita this weekend and want to make sure I've got everything I need for the sunny seaside excursion. I like to savor every moment of vacation, dressing in pieces that take me from the beach to lunch without a side trip to change in the room. The best are cute dresses you can throw over your suit, like Versace's printed tank dress ($925). Semi-sheer, yet bursting with color – just the right combo for walking around a heady, bustling vacation locale. I'm partial to shorts and a bright top, too, though. What's your summer style? Shopbop has everything you'll need to fill a suitcase (or two!).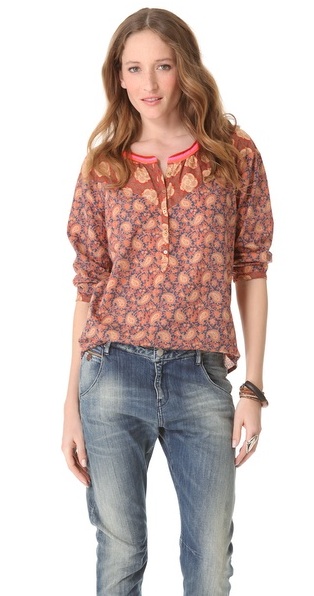 Maison Scotch Retro Printed A Line Top ($99): Button up the sleeves on this boho top for a hike, then bring them down to ¾ length for a long lunch on the hotel's beachfront patio.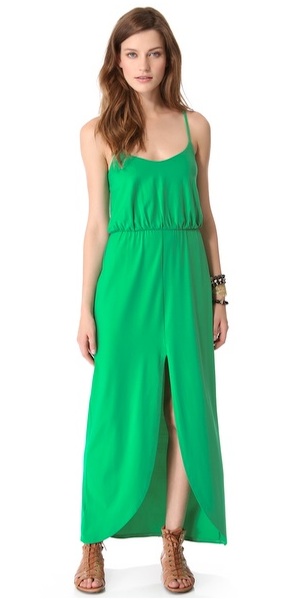 Susana Monaco Emilia Maxi Dress ($194): On cooler days, a maxi is a must, especially if you're planning a romantic evening stroll in the moonlight.
Soft Joie Morley Pants ($108): Shorts are great for most days, but if you're longing for a little length, go casual in these elastic band pants. They're relaxing – like walking around in chic daytime PJs!
Clover Canyon Surf Shack Mini Shorts ($198): For days spent on sun-soaked beaches, reach for light, breezy shorts like this mixed pattern mini.