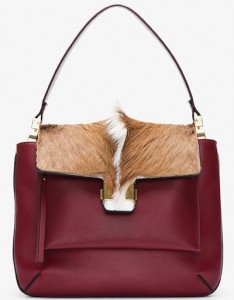 It may be summer, but Bag Snob is always ready for a little fur.
Have you seen Tina on The Coveteur? Holy bag closet!
Beauty Snob explains the science of suncreen.
Going somewhere tropical? The Cut made us a packing list. How sweet!
Shoe Snob is feeling a little cagey.
Made a summer playlist yet? Vogue has all the hits (and some of the should-be hits,).
Jewel Snob reveals her superhero identity.
SheFinds found the best maxi dresses under $75.
Been doing those sit-ups? WWW says it's time to break out the crop tops!
If you're not ready to bare it all in a bikini, Couture Snob has some sexy one-pieces swimsuits waiting in the wings.
Cannes is a fashion fest as much as it is a film fest. Check out all of this year's red carpet looks on Fashionista.
Think you need to leave the house to have fun? Not according to Tot Snob.