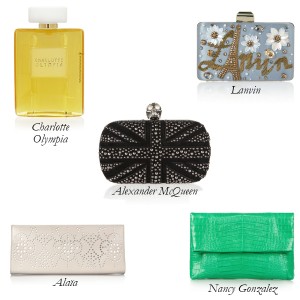 Bag Snob did a lot of damage shopping NET-A-PORTER's end of season sale! See which deals she just couldn't resist.
Check out The Cut's rundown of the Resort 2014 shows.
Shoe Snob's latest trend alert? Uncommon espadrilles!
Vogue lists the sweetest summer polishes.
Couture Snob loves dressy shorts and high heels for summer.
Leave the workout gear at home! Fashionista shows us how to ride our bikes in style.
Jewel Snob discusses the power of moonstones.
SheFinds reports on Commes des Garçons' new Converse kicks.
Tot Snob knows that some diaper bags are chicer than others.
WWW found men's beauty products that you'll crave just as much as the guys do!
Beauty Snob talks about the importance of high quality makeup brushes.