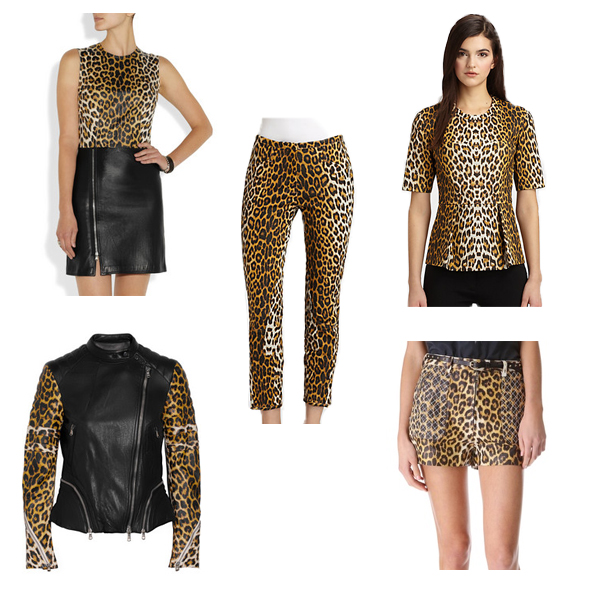 I'm more than ready to follow Phillip Lim into the jungle with his chic leopard-printed leather collection. As if the cat's spots weren't fierce enough, he's now transferred them onto fall-friendly leather. Pick and choose what you love, but remember – the laws of the jungle dictate that if you go too far with the look, you'll lose your edge.
Leopard-Print Paneled Leather Dress: Let out your inner party animal with this dangerously sexy leather dress. Just make sure that zipped slit doesn't get too wild! On NET-A-PORTER for $1,395.
Leopard-Print Ribbed Leather Jacket: This ribbed jacket is a bit specific and yet insanely cool. Wear it over a red dress for a va va voom kind of night or with jeans and a tee during the day. On NET-A-PORTER for $1,650.
Leopard Quilted Biker Shorts: These are just what I need for L.A. weather. Even once summer has come and gone, I can pair them with a sweater and some booties for a warm fall look. On Shopbop for $850.
Leopard-Print Leather Peplum Top: A hypnotizing print like this will make it easy to catch the attention of your prey – it adds even more volume to the leather peplum top. At Saks Fifth Avenue for $1,150.
Leopard-Print Leather Skinny Jodhpur Pants: While this is certainly a bold look, the cropped style makes these completely wearable. They'd be great transitional pants for fall. At Saks Fifth Avenue for $1,195.