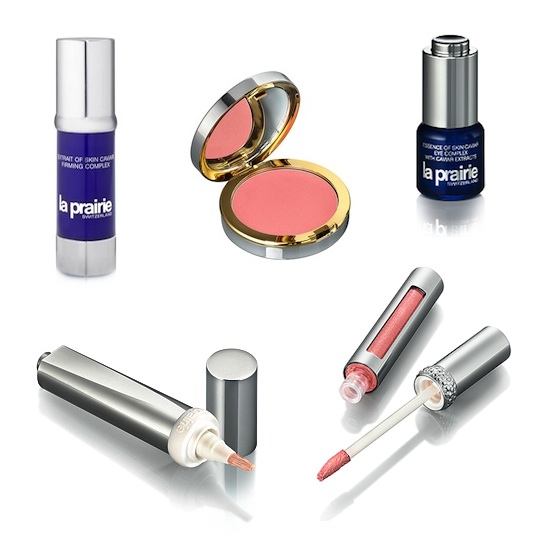 My introduction to luxury skin care came when I was 18. A lot of Snobs think it's too early for them to curate an anti-aging regimen and then with the first sign of trouble, they wish they had started much sooner. I'm grateful to have a had a girlfriend with foresight– she was studying to be an esthetician when she convinced me that the key to slowing down the aging process would be to use quality products, and she convinced me to buy a jar of La Prairie's eye contour cream. It was a serious splurge for a college freshman living on an allowance, and yet it's been the best investment I've made for my skin. I've since upgraded to its Skin Caviar collection as well as trying a slew of other eye creams, but I always make sure the Swiss brand has a place in my beauty repertoire.
And that's why I'm so excited to be given the opportunity to share my old and new favorites with you! I tried the Extrait of Skin Caviar firming complex ($150) for the first time when I turned 30. With a silky finish, this does an incredible job firming your skin, giving you a perfectly smooth base for foundation application. I also recommend a few choice swipes of the Light Fantastic Cellular Concealing treatment ($70). The brush applicator makes it super easy to cover those dark circles and highlight your best features. Then complete the look with one of the Cellular Radiance cream blushes ($70 each). I like Berry Glow – it gives you a youthful flush like you just ran four miles!
Want to get your own glow going? La Prairie is giving away a gift basket with the above plus two other items (over $465 value for all FIVE products!) – the Essence of Skin Caviar Eye Complex ($135) Kelly was raved about yesterday and the Cellular Lip Color Effects ($40).
To win, leave a comment below and tell us why you need La Prairie in your life. 
International readers welcome! The giveaway will end on June 28th at midnight! Winner will be selected via random computer drawing. Items available at La Prairie.