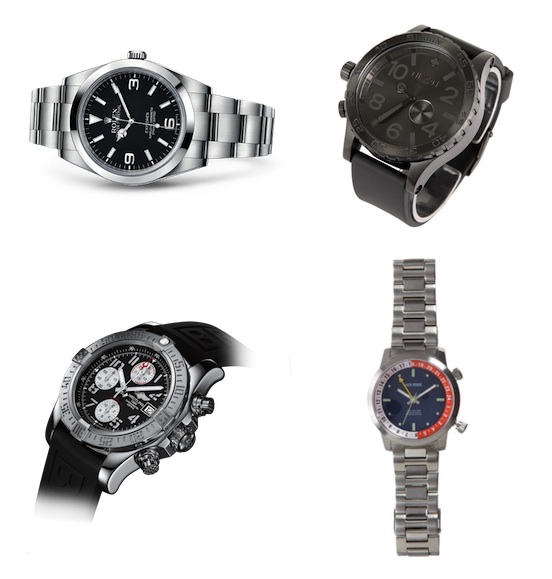 It hardly seems a coincidence that the new Superman movie is coming out on Father's Day weekend. Dads are our personal superheroes, so give your Man of Steel a watch to match. If action movies have taught us anything, it's the importance of timing. Heroes always save the day with seconds to spare – dear old Dad will need a nice watch to keep on top of his busy schedule, as well. Nothing's better than the gift of time!
Rolex Oyster Perpetual Explorer Watch: If we're Jewel Snobs, guys are Watch Snobs, and Rolex is one of the Snobbiest brands. This is a true investment – make sure this year is a special one! Inquire at Rolex.
Breitling Avenger II: This new design may not be named for the Avengers, but it's still fit for a superhero – the chronograph is water resistant up to 1,000 feet down! At Breitling retailers for $5,100 – $5,500.
Jack Spade Cordtlandt Watch: Whether he's a military man or simply acts like it, this 24-hour watch will help him answer the call of duty every time. At Barneys New York for $528.
Nixon 51-30 Tide Pu Watch: If he's not a fan of metal straps, this all-black Nixon will give him the strong look without all of the heft. On Luisa via Roma for $790.