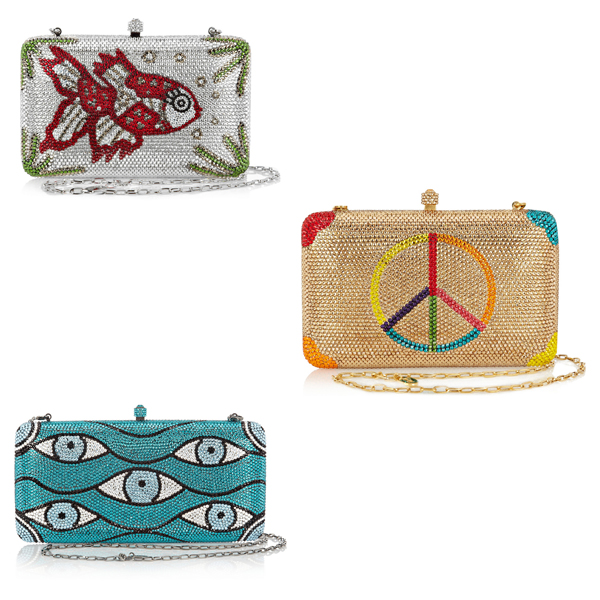 Move over, Judith Leiber. Sylvia Toldedano has a new take on the embellished crystal clutch, and it's more good humor than all-out kitsch. When it comes to your minaudière (especially in the carefree summer season), it's just fine to be unapologetically playful. Nobody says you have to take your evening bag seriously. On the contrary! These are cheeky designs positioned to get you noticed.
Fortunately, they make it happen without depleting your retirement fund – because when it comes to good-time bags like these, you'll still want money left over to put towards your summer shoe fund. Sure, the kooky, flamboyant Miss Fish; the Peace Please, a combination of early-'90s hippie and Vegas-showgirl glitz; and the Evil Eye-inspired Looks clutches are not what I would call investment pieces, but they are brilliant for a quick, campy thrill. And sometimes that's exactly what you need.
Miss Fish and Peace Please, $1,650 each; Looks, $2,100, all available on Net-a-Porter.
Pair with: A polished pump with modern lines, like Lanvin's black satin and chrome-heeled multi-seasonal shoe, is the way to go. Think low on luster and high on sophistication.
On Farfetch for $990.
This post is also available in: Chinese (Simplified) Chinese (Traditional)