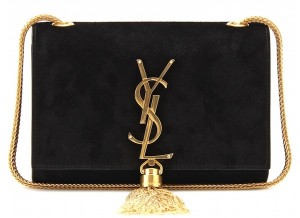 It may be called Saint Laurent Paris now, but Bag Snob will always love YSL.
The Cut cuts down the list of gorgeous Resort 2014 shoes to the Top 40.
Check out Couture Snob's new summer sunnies!
Fashionista separates sunburn fact from fiction.
Shoe Snob's favorite new style combo? Zebra stripes and Swarovski crystals!
Vogue teaches us the art of the overall.
Beauty Snob has a giveaway for you!
Tune in today to Bag Snob's Google+ Hangout with Shopbop and Who What Wear. The topic of discussion? Summer essentials!
Jewel Snob wants to know – have you tried out trendy mid finger rings?
SHEfinds dishes on how to get ready for the day in under five minutes!
Father's Day may be over, but Tot Snob's gift idea for dad is useful year-round.