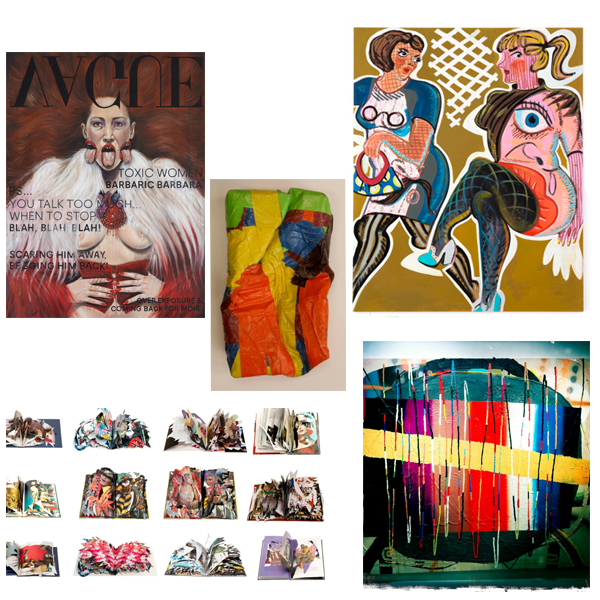 Dying to start an art collection? Maria Gabriela Brito,world-renowned art connoisseur and author, shares easy tips for you to start a snob worthy collection at every budget. Maria also reveals her current top five up-and-coming artists to watch. Read her advice here, then head over to her new blog for all things design!
Tips to Start an Art Collection
1. Start by going to local galleries. They usually know the artist best, push the careers of the people they represent, will help with delivery and installation, will stay in touch, and will always be a great resource for anything related to that artist.
2. Large scale pieces of art always make a big impact and can transform the vibe of a room, create a focal point, and jumpstart a conversation. If you can, and have empty walls, choose a couple of large pieces to start because it will make a difference.
3. Buy what you love is important but even more important is "buy what you love but be informed about it." After seeing the piece in person and talking to the gallery (but before writing the check) do an independent research online: who is the artist, what is his record, did he go to art school or is self-taught, has he or she been in museum shows? Is he emerging, mid-career, established? Is the work from primary (first-time owner will be you) or from secondary market (someone else who owned it previously is selling it to you) since all these factors affect value.
4. Go to art fairs because they're extraordinary opportunities to see many different points of view, know different galleries – usually from around the world – and check prices.
5. Don't be afraid of mixing contemporary art with vintage or antique pieces of furniture. This contrast can be quite interesting and in some cases, exquisite.
Top 5 Up-and-Coming Artists
1. Andrea Mary Marshall: A mix between Cindy Sherman and Tracey Emin. Daring, bold, unapologetic, fashion-driven, and fab.
2. Ella Kruglyanskaya: Amazing figurative painter who always depicts female bodies. Her technique and composition are unreal.
3. Trudy Benson: It's really hard to be a good abstractionist, and Trudy is an amazing abstractionist. She also loves to play with texture and create a different perspective for the spectator. Love her.
4. James Hyde: James is young but very influential because he started so long ago. His glass boxes and glass sculptures are all the rage.
5. Christa Joo-Hyun D'Angelo: ½ Korean and ½ American and now living in Berlin. Christa's collages are simply unparalleled. She gets a lot of inspiration from the fashion world, so what's not to love?