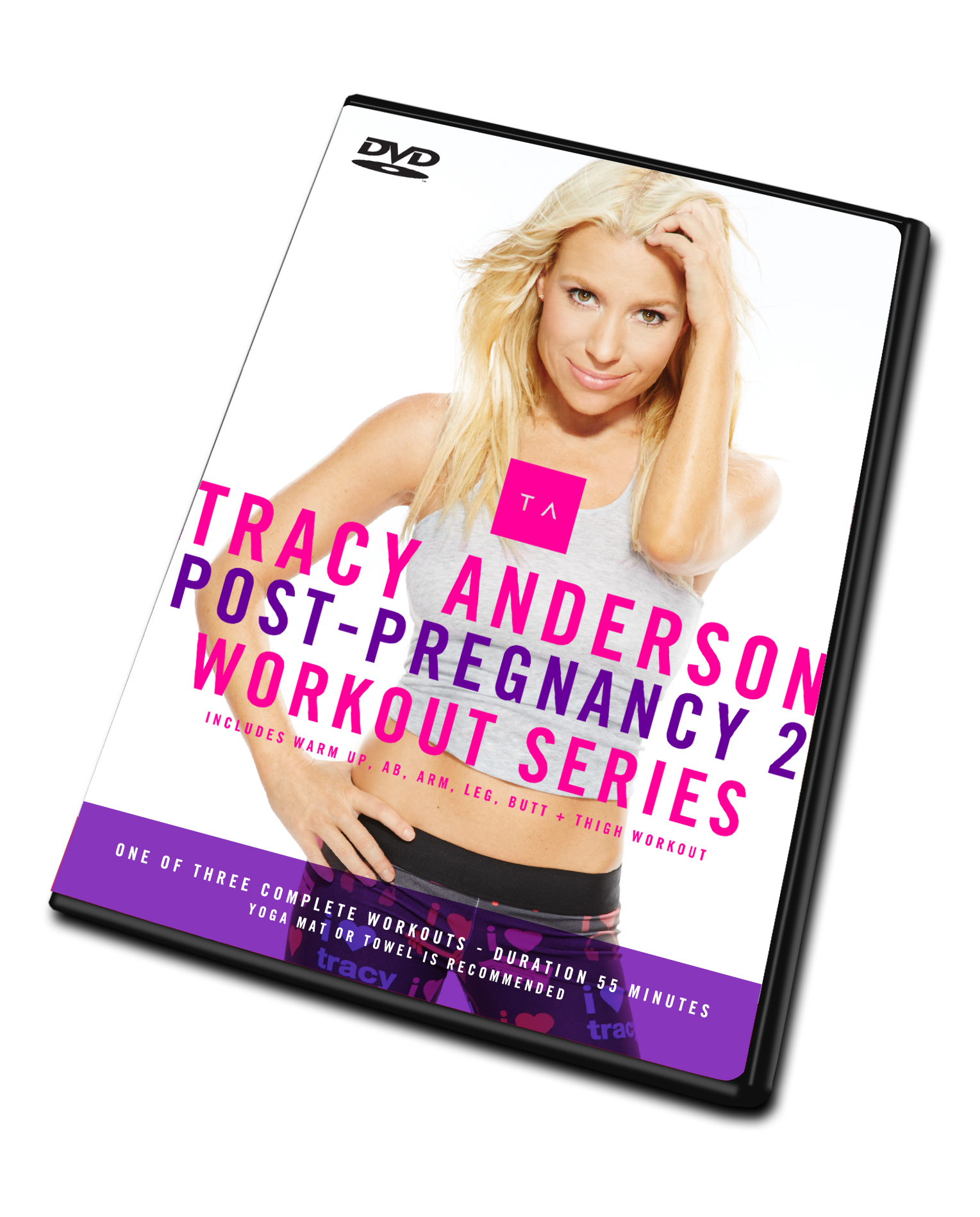 I don't like very many workouts, but the ones I do like – I like a lot – and very much look forward to doing them. For the most part I go to Pure Yoga and Barry's Bootcamp, but the last few weekends I've been taking classes at Tracy Anderson's Hamptons studio and her classes are awesome! I'm completely obsessed with her Dance Cardio. It's a ton of fun and I always feel like a pre-teen dancing around in my bedroom. The women who take her classes regularly are in insane shape and are very committed to living active, healthful lives. Even more impressive is the number of women who are pregnant – some of them are in such great shape you can't even tell that they're pregnant till they say they can't do the ab exercises without modifications.
While Anderson encourages her students to workout throughout their pregnancy (and has a series of DVDs to help with that), no one goes back to their pre-pregnancy body immediately and to that end she's just launched a new DVD filmed in real-time just 11 weeks after she gave birth to her daughter.
I'm not sure why Anderson gets picked on sometimes; I've spoken to her a few times and been in classes she's taught at her studio/events and she's very down to earth and grounded. She doesn't think women should starve themselves nor does she expect women to look like they did pre-pregnancy immediately after giving birth. To that end her DVD is designed to help a woman gradually build strength and stamina. Anderson speaks throughout the DVD to guide students through the progression. She also offers advice and insight into why they may be feeling a certain way after the birth of their child and the changes they are experiencing in their body. After a doctor's release to be able to work out, this program may begin as early as 6 weeks after a woman gives birth.