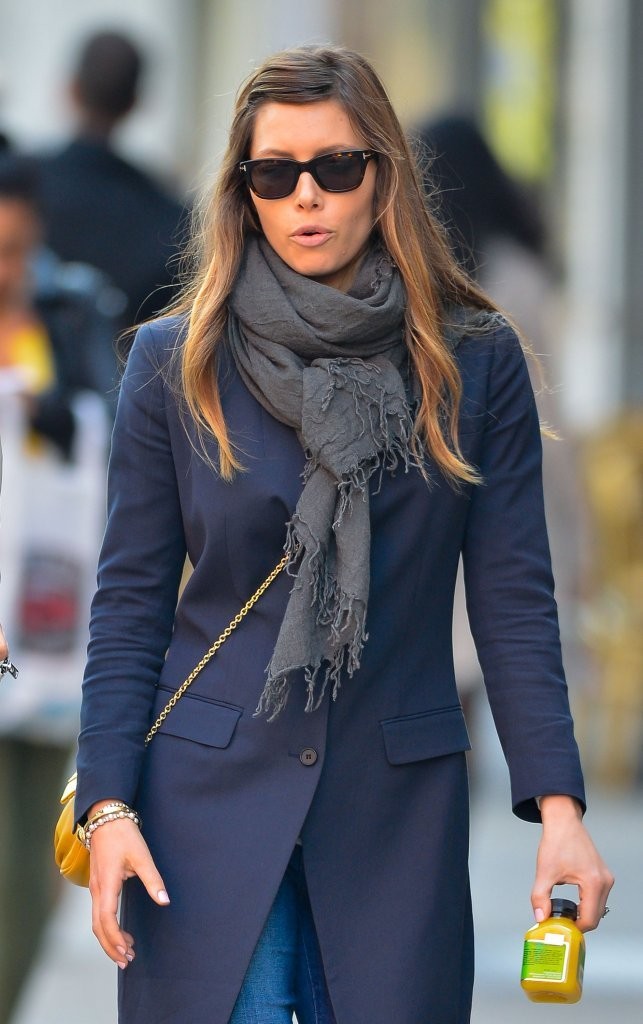 I'm completely obsessed with Jessica Biel ever since I heard she was at a Barry's Bootcamp class in the Hamptons working out alongside all the "common folks" and… Justin Timberlake. I had a few friends in the class and they all said the two were totally laid back and did nothing to draw attention to themselves. They also said that no one in the class made a big fuss – mostly because the people who go to that studio tend to be rather full of themselves and don't want to acknowledge that there is anyone more famous than them in the room (so was the theory my friends and I came up with…). Biel's style seems to reflect her personality well. I love the ease of her look, especially her natural highlights.
I've been highlighting my hair since the 5th grade so I like to think I know a little something about keeping color treated hair looking healthy, shinny, and natural. The key is to load your tresses with hydrating products. Pick a shampoo and conditioner that have been specifically designed for color treated hair (versus ones designed for dry hair), as those factor in not only that your hair needs more hydration, but that your hair needs products to help mute out any possible brassy hues (especially for blondes). You'll also want to use a protein mask once a week (twice in the winter when it's dry), to further extend the life of your hair color and use a heat protecting spray when you're heat styling and when you're out in the sun.
Lastly, remember that hair is at its most fragile when it's wet. Use warm water to wash hair and rinse it with cold water to seal the cuticles. Then, always gently pat hair dry (versus rubbing), and finger comb your hair before using a comb/brush.
Image: Zimbio