The LBD is a year-round staple, that much we know, but getting the summertime LBD just right isn't always the most effortless feat. It requires a smart about of flesh reveal, proportion play (black can get heavy-looking in hot weather), and insouciance. This week, Both Olivia Munn and Kate Moss nailed the LBD, illustrating how to do it for day or night, respectively.
With her Max Mara bag (at Max Mara stores for $595) swinging from her shoulder, Olivia took it easy and went incognito in flowing silk. A floppy wide-brimmed hat finished off her look with a hint of retro flair. Kate Moss amped up her Prada dress, an impeccable blend of sexiness (unzipped and off-the-shoulder!) and ladylike polish (see the feminine full skirt and wide, waist-emphasizing belt) with a zebra bag, the latest – and possibly greatest – out of her ongoing collaboration with Longchamp. Strappy Christian Louboutin sandals introduced a necessary color pop.
Here are a few current LBD options for you to style so they're unique to your style. Bonus: thanks to ingenious fabric blends, you can bring them into fall.

Banjo & Matilda Silk and Cashmere-Blend Bandeau Dress
On NET-A-PORTER for $430.
Katie Ermilio Full Skirt Dress
At Barneys New York for $2,625.
Gucci Stretch Cady Shift Dress
At Bergdorf Goodman for $1,400.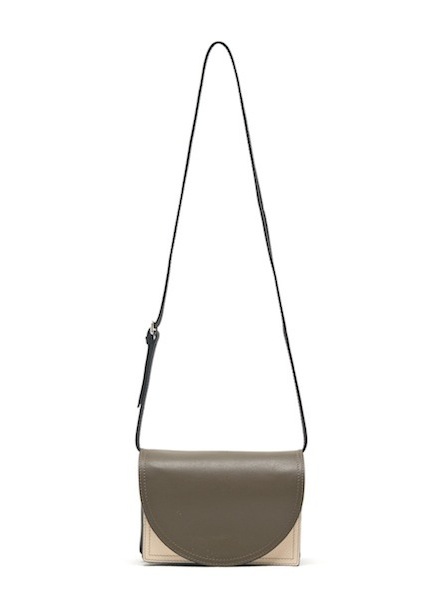 Olivia's Max Mara bag
This post is also available in: Chinese (Simplified) Chinese (Traditional)