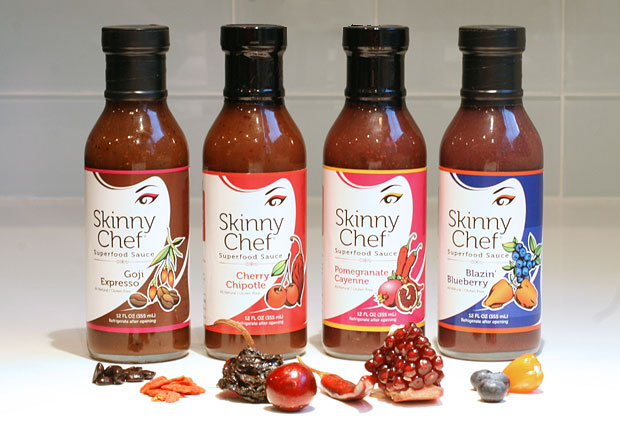 There are so many skinny branded products out there and admittedly I was biased after finding out just how much sugar is in "skinny pioneer" Bethenny Frankel's products. Obviously you can brand anything skinny…it's not a regulated term like "organic" and it's a pretty easy way to make people more likely to buy your products. Not all products that have the word "skinny" in their name however are marketing fluff. I recently came across two that live up to their name.
The first is Skinny Popcorn. I knew this was going to be a good snack when Kira Stokes said she was a fan. I mean look at her body. If this woman says something is an OK snack, it's an OK snack! It may not be super low in calories (around 150 per serving – one 4.4oz back has 4.5 servings), but it has no butter, artificial chemicals or additives. It's literally just popcorn with a little bit of salt. Somehow though the popcorn is super flavorful and despite having less than 5% salt per serving, it always soothes my salty snack craving.
The second product is Skinny Chef's new line of sauces. All of her sauces are half the calories of you standard BBQ sauces and the flavors are so unique, but not in a weird bacon ice cream way in a awesomely delicious way. Her line includes Blazin' Blueberry (for those that like spicy), Goji Espresso, Cherry Chipotle, and Pomegranate Cayenne. I marinated some meats and veggies and barbequed them over the weekend and they were awesome. Surprising a lot of the flavor actually stuck (usually when I marinate things – even over night – the flavor tends to dissipate once on the grill). Better yet the sauces are very low in sodium (only 2-3% versus many others which can have as much as 45%), they're made with no HFCS and preservatives, and they're free of the top 10 allergens including gluten, dairy, nuts, soy, seeds, and fish.